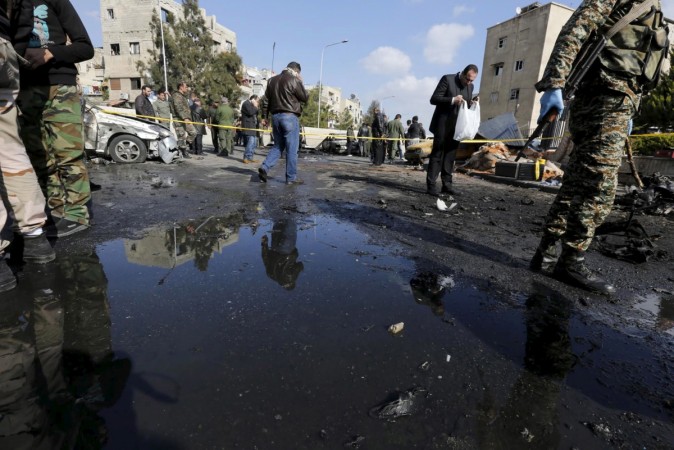 Update: 5.14 p.m. IST: A children's hospital, a school and other locations were targeted in Azaz, near Alleppo, killing at least 14 people on Monday, a medic and two residents told Reuters.
The hospital, which was in the centre of the town, and a school — that was being used as a refugee shelter — were hit by at least five missiles. Another refugee shelter was also targeted by jets suspected to be of Russian origin.
Original Story: At least four rockets hit a Doctors Without Borders or Medecins Sans Frontieres (MSF)-supported hospital in the Northwestern province of Idlib in Syria, killing nine people on Monday.
The MSF tweeted that a hospital it supported in Marat al Numan was destroyed in airstrikes on Monday morning and four rockets had hit the hospital. The organisation also mentioned that eight staff members were missing.
"A building that housed a hospital supported by MSF was destroyed on Monday by aircraft, presumably Russian," SOHR was quoted as saying by AFP.
Nine people were killed and dozens were wounded due to the airstrikes, SOHR added.
A previous attack on an MSF-backed hospital in Southwestern Syria's Daraa province on Feb. 5 had killed at least three people and wounded six, including a nurse, an MSF statement said.
"The strike on Tafas field hospital, some 12 kilometers [7.5 miles] from the Jordanian border, took place on the night of February 5, 2016. It damaged part of the hospital building itself and incapacitated its heavily used ambulance service," read the statement.
"I was on my way to the hospital to help admit people who had been injured by the airstrikes," the statement quoted a staff member as saying. "But as soon as I reached the hospital, I myself got injured. It all happened very quickly. I saw what looked like an explosion and then a flash of light, and then I lost consciousness for five minutes. My colleagues saw me lying on the ground, bleeding, and rushed me inside. I was injured in both my arm and leg by shrapnel."
MSF, while condemning the attack, said that the hospital to have been attacked on Feb. 5 was the 13th medical facility to be targeted in 2016 alone.
Meanwhile, in another attack in Azaz, Syria, on Monday as many as 14 people were killed as missiles hit a hospital and school sheltering refugees.