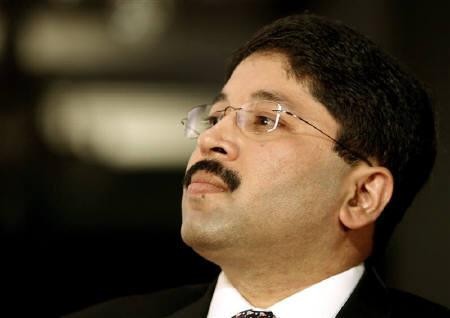 The Supreme Court on Thursday declined former communications minister Dayanidhi Maran's plea to restrain the CBI from filing charge sheet against him in the Aircel-Maxis deal case.
He had suggested that CBI could not file a charge sheet without completing the investigation.
Maran was alleged for misusing his position as the telecommunication minister and for pressurising the takeover of telecom firm Aircel by Malaysian telecom company Maxis.
Maran and Maxis have declined all the allegations by the CBI. But, the agency's proof includes material received via letters from the UK, Bermuda and Mauritius.
The CBI has charged that Maran, who was the telecom minister in UPA-1 during 2004-07, intentionally delayed to issue telecom licences and spectrum to Aircel's arm Dishnet Wireless.
The CBI named Maxis' owner T Ananda Krishnan and then its CEO Ralph Marshall in the FIR prepared in October 2011.
According to the CBI probe, Maran allegedly disdained first come-first served rule to grant spectrum to Aircel shortly after its former owner C Sivasankaran sold the company to Maxis, even though many other companies applied for licences before it, reported Hindustan Times.
The Malaysian firm allegedly made investments via Astro network in a company owned by the Maran Family.