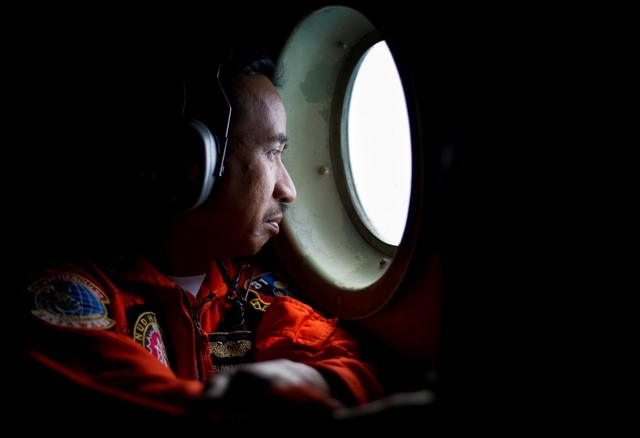 The relatively less experienced co-pilot was in charge of the AirAsia QZ8501 flight when it crashed on 28 December last year, Indonesian officials have said.
First officer Remi-Emmanuel Plesel held the controls at the time when the ill-fated aircraft attempted to make a dangerous climb, Mardjono Siswosuwarno, head investigator for the National Transportation Safety Committee, said on Thursday.
"The second-in-command, popularly known as the co-pilot, usually sits to the right of the cockpit. At the time, he was flying the plane. The captain, sitting to the left, was the pilot monitoring," Mardjono said, according to Reuters.
The probe into the plane's flight data recorder has reportedly revealed that it was the co-pilot's control stick that pulled the plane's nose up, causing the Airbus A320 to position at an unusually steep angle, two sources familiar with the probe told The Wall Street Journal.
Plesel had only 2,200 flight hours covered over three years of flying for AirAsia, while the much senior Captain Iriyanto, a former fighter pilot, had nearly 10 times the flying experience in terms of total hours, including more than 6,000 hours flying A320s, WSJ reported.
The report also suggests that the doomed plane's computerised stall-protection systems had either malfunctioned or were disengaged.
However, Indonesia's National Transportation Safety Committee said at a press conference on Thursday that the plane was in a sound condition before the tragedy, and that all the crew members were certified.
Investigators had revealed last week that the readings from the cockpit voice recorder showed that the alarms were 'screaming' before the crash, with one said to indicate that the plane had stalled.
Indonesian transport minister Ignasius Jonan had earlier said the plane may have stalled after it climbed abnormally fast, covering 5,000 feet in 30 seconds.