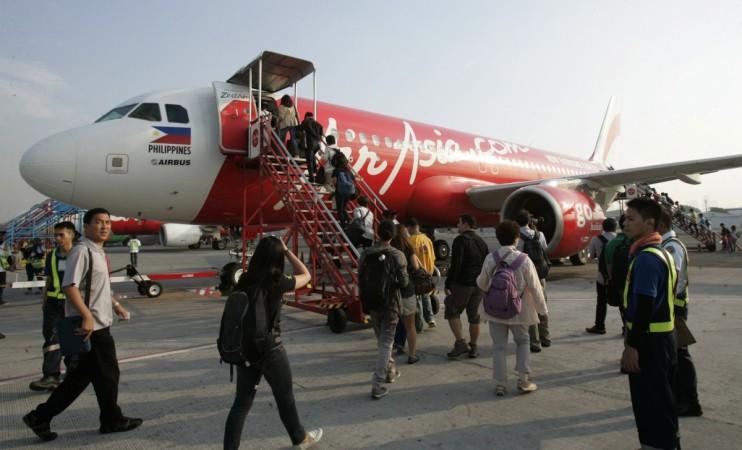 Losses for budget carrier AirAsia India nearly doubled in the December quarter due to an increase in operating costs, even as other domestic airlines posted increased profits in the quarter led by falling fuel costs.
AirAsia's net loss increased to Rs 38.2 crore in the October-December quarter from Rs 20.4 crore in the same quarter a year ago, according to a regulatory filing by AirAsia Berhad.
However, its revenue tripled to Rs 208.46 crore as the carrier saw a two-fold increase in passenger traffic. During the quarter, the airline doubled its fleet to six planes.
While AirAsia Berhad holds 49 percent stake in the airline, Tata Sons own 41 percent. The remaining stake is held by Arun Bhatia of Telestra Tradeplace.
AirAsia's global CEO Tony Fernandes had said the Indian carrier would turn profitable in December, The Economic Times reported.
"There is only one profit in my mind and that is net profit," he had said.
Even though there is clarity on its performance in the month of December last year, AirAsia India's fuel costs more-than-doubled to Rs 73.41 crore during the quarter.
"In India, the forward loads remain buoyant with a forecast load factor of 82 percent in quarter one of 2016. For the remaining quarters of 2016, AirAsia India will remain focused on building a footprint in the Indian domestic market with the introduction of new routes and frequency increases," AirAsia Berhad said in the filing.
Meanwhile, other domestic carriers have reported a sharp increase in profit for the third quarter in the current fiscal year.
SpiceJet posted a net profit of Rs 238.40 crore in the quarter, as against a loss of Rs 275 crore in the corresponding quarter a year earlier.