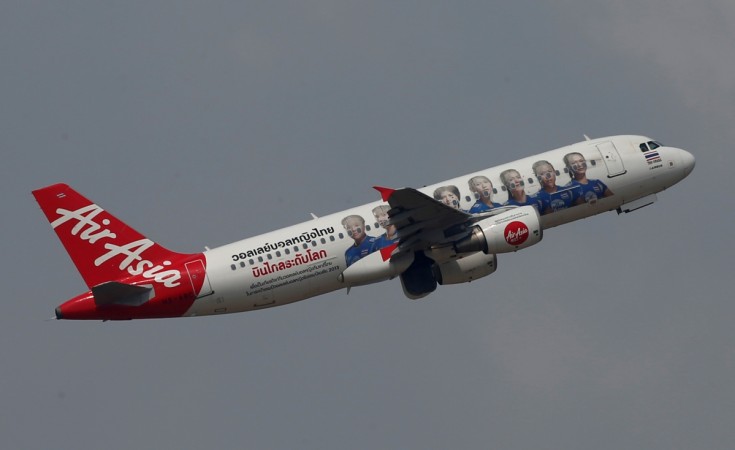 The latest development in the Ratan Tata-Cyrus Mistry corporate battle involving AirAsia India would remind long-time watchers of Indian politics and business of the infamous Nira Radia tapes that dragged the Tata Group into a series of controversies.
The latest revelation by a forensic audit done by Deloitte India that an aide of former CEO Mittu Chandilya was allegedly paid by AirAsia India for arranging meetings with politicians could sting the low-cost carrier for a long time to come.
Incidentally, the report by the auditing firm landed at Cyrus Mistry's desk about 15 days before his ouster as chairman of holding company Tata Sons on October 24 2016.
The audit was initiated by Tata Group's audit committee at the behest of Mistry. Interestingly, in his first salvo after his removal, Mistry had raised the issue of wrongdoings at AirAsia India, including "fraudulent transactions" worth Rs 22 core.
One of the two transactions involved payment of Rs 12.2 crore to a Singapore-based firm HNR Trading, where Rajendra Dubey is a director, for "government/regulatory framework", the Hindustan Times reported, quoting from the report, adding there was "no evidence of actual service provided."
Besides, Rs 10 crore paid to Link Media Immigration Services Pvt Ltd by AirAsia India is also under a cloud since the firm is apparently linked to Chandilya's father.
It may be recalled that in a lengthy letter written to Tata Sons board of directors on October 25, Mistry had said, "Board members are also aware that in the case of AirAsia, ethical concerns have been raised with respect to certain transactions as well as the overall prevailing culture within the organisation. A recent forensic investigation revealed fraudulent transactions of Rs 22 crore involving non-existent parties in India and Singapore.
"Executive trustee Mr Venkatraman, who is on the board of AirAsia and also a shareholder in the company, considered these transactions as non-material and did not encourage further study. It was only at the insistence of independent directors, one of whom immediately submitted his resignation, that the board decided belatedly to file a first information report."
AirAsia India responded by saying that it would not comment on the matter since a probe was going on.
"There is an ongoing investigation against certain former personnel of AirAsia (India) Limited involving irregular personal expense claims and certain company charges. This has already been reported to and discussed at the previous Board meeting of AirAsia (India) Limited," it said in a statement on October 31 2016.
Nira Radia was owner of a public relations firm and was lobbying with politicians on behalf of the Ratan Tata and Reliance Industries Limited's Mukesh Ambani during 2008-09, as was revealed by the 104 audio tapes that got leaked after the Congress-led UPA won the general elections for a second term in 2009.
The conversations between Nira Radia, politicians, journalists and businessmen were taped by the income tax department as part of its surveillance. The clandestine conversations were linked to allocation of 2G spectrum.
The publication of controversies pertaining to AirAsia India evoked sharp reaction from Chandilya, though he did not refer to any specific story.
Saw some really irresponsible journalism today by an Indian newspaper. Appropriate legal action would be taken against them

— Mittu Chandilya (@MittuChandilya) November 1, 2016