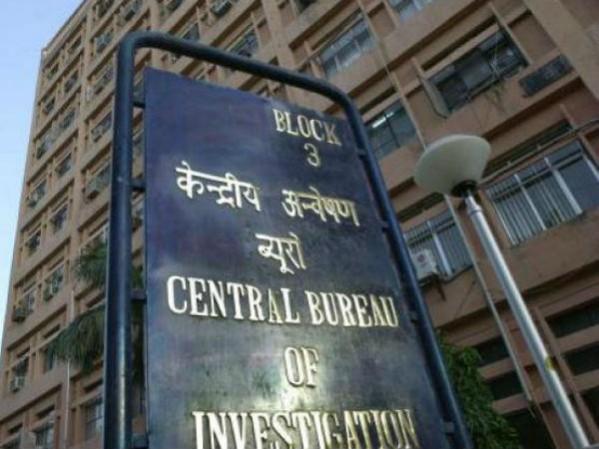 AirAsia India (AAIL) on Tuesday refuted any "wrong-doing" after the CBI registered a case against its Group CEO Tony Fernandes on alleged attempt to tweak rules to get an international flying licence for the airline.
According to the airline, it is co-operating with all regulators and agencies to present the correct facts.
"In November 2016, AAIL had initiated criminal charges against its ex-CEO and had also commenced civil proceedings in Bangalore for such irregularities," AirAsia India's Director Shuva Mandal said in a statement.
"We hope to bring early resolution to all such issues."
The airline's defence comes after the Central Bureau of Investigation (CBI) on Monday registered a case against the Malaysian billionaire.
The investigation agency on Tuesday conducted searches at five locations in Delhi, Mumbai and Bengaluru in connection with the case.
"A case has been registered against Fernandes and some other unidentified persons linked to the firm (AirAsia India)," CBI spokesperson R.K. Gaur said.
Gaur said Fernandes had lobbied and was trying to violate rule 5/20 that requires an airline to have a minimum of five years of flying experience and 20 aircraft to apply for international licences.
Interestingly, in 2016, the 5/20 norm was amended. Currently, a domestic airline requires 20 aircraft to apply for international flight rights.
The CBI has named Fernandes and others in a criminal case for violating FDI norms in giving effective management to a foreign entity through FIPB clearance in 2013 and attempt to bribe for tweaking rules to get a licence for its joint venture to operate international flights.
The CBI FIR also names "unknown public servants" of the Civil Aviation Ministry, the then Foreign Investment Promotion Board (FIPB), R. Venkataramanan, Director AirAsia, and AirAsia Group Deputy CEO T. Kanagalingam alias Bo Lingam.
The FIR also alleges that in December 2014, Sunil Kapoor, who runs an in-flight catering company, along with Bo Lingam handed over a packet containing Rs 50 lakh to facilitate removal of the rule that required five years' domestic flying experience and 20 aircraft to get a licence to fly internationally.
The CBI said it had received information that AirAsia India was indirectly controlled and operated by the AirAsia Group and particularly AirAsia Berhad, violating the norms of the then FIPB.
This structure was directly formalised through a "Brand Licence Agreement" signed by AirAsia represented by Fernandes and AirAsia Berhad represented by Bo Lingam on April 17, 2013, which indirectly made AirAsia India a de facto subsidiary rather than a joint venture.
As per the then FDI policy, foreign airlines were allowed to own up to 49 per cent of share in domestic airlines but effective management control must remain with the Indian partner.
Bharatiya Janata Party Rajya Sabha member and former Union Minister Subramanian Swamy tweeted: "Finally the CBI is presently raiding AirAsia offices including of the CEO's. It is arising from my PIL in Delhi HC."
Currently, the Delhi High Court is hearing a case filed by Swamy against the grant of a flying licence to AirAsia India.
AirAsia (India) is a joint venture between Tata Sons and AirAsia Berhad, with AirAsia Investment.
The budget carrier commenced operations on June 12, 2014 and currently flies to 20 destinations across India with a fleet size of 18 A320 aircraft.
[ Source- IANS]