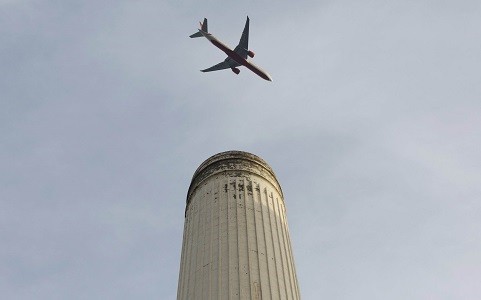 In what could have turned into a dangerous situation, a US air traffic controller, who was apparently kidding around, denied permission to a plane that was barely 1,000 feet from the ground and on landing course. The Boeing 777 flight then had to circle the airport again, before landing safely.
The incident, which took place at the Hartsfield-Jackson International Airport in Atlanta, Georgia on Wednesday, has raked up quite a controversy and is now being investigated by the Federal Aviation Administration.
According to the report in local news source 11 Alive, in the radio broadcast, the pilot of Delta Flight 630 can be heard asking the air traffic controller if he is clear for landing. At this point, the controller in a funny tone answers that he cannot land. Hearing this, the pilot, who was bringing the plane on a landing course, immediately aborted the process and took off back into the sky.
The air traffic controller then tells him "I'm kidding, Delta 630. After you land, I've got no one behind you. Expect to exit right", to which the pilot replies "You send us around".
According to aviation experts, the joke could have proven fatal, had the pilot misjudged the take off. It is reported that the pilot of Delta Flight 630 was just over 1,000 feet off the ground and was preparing to land the Boeing 777 from Detroit.
Based on the radar information available online, 11 Alive tracked Delta Flight 630 and found that the plane had taken off from Detroit around 3 pm Atlanta time. At 4:45 pm, the plane was on a landing course and dropped the altitue to 1,000 feet. But following the incident, the pilot had to change course and circle the airport before landing safely.
The air traffic controller still remains to be identified.
Meanwhile, Jack Barker, a retired administrator for the Federal Aviation Administration, told Examiner that the guilty air traffic controller should be investigated.
"He (the air traffic controller) should be looked at very carefully, because what he did was completely wrong."
Barker went on to say that such an incident has never occured in his career and being an air traffic controller is a very serious job.
The FAA has ordered an enquiry into the incident and is investigating the matter.