Outdoor air pollution has been found to increase the risk of developing diabetes worldwide. This has been found to be true even in cases where the pollution is at levels deemed safe. Reducing pollution could possibly lead to a drop in diabetes in both heavily polluted nations like India and less polluted nations like the USA, both of which have high levels of diabetes.
The study was carried out by Washington University School of Medicine and the Veterans Affairs (VA) St. Louis Health Care System. According to a report they put out, diabetes is one of the fastest growing disease in the world right now wit over 420 million people suffering from it worldwide.
There are over 30 million diabetic Americans and over 31.7 million diabetic Indians, and this number is expected to rise by more than 100 percent by 2030 to account for 79.4 million diabetes patients, in India. Researchers do say that the while the main causes of diabetes remains unhealthy diets, sedentary lifestyle, and obesity, the new research suggests that air pollution could also play a role. The study has tried to also establish just how much of a role pollution plays in the disease.
Results of the study found that in 2016 alone, air pollution has contributed to about 3.2 million new cases of diabetes worldwide. That is about 14 percent of all new diabetes cases that year. As for time lost to diabetes, that is about a cumulative 8.2 million "years of healthy life" were lost in 2016, only because of pollution-linked diabetes—how many years of healthy life are lost is often referred to as "disability-adjusted life years."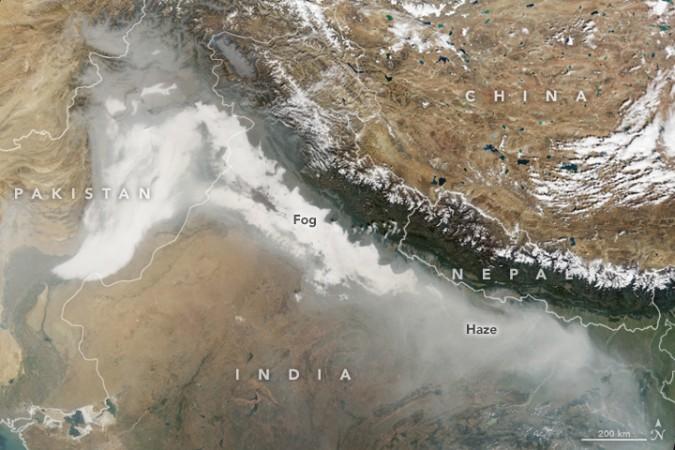 Researchers found that the overall risk of pollution-related diabetes is leaning more toward low-income regions more than the developed world. India, for example lacks proper environmental mitigation systems as well as clean air policies. Also, other countries on this list of high diabetes-pollution risk include Papua New Guinea, Afghanistan, and Guyana. At the same time, rich, developed countries like France, Finland and Iceland experience much lower risk. The US is at a moderate risk level for pollution-related diabetes.
Ziyad Al-Aly, the study's senior author, said that the research, "found an increased risk, even at low levels of air pollution currently considered safe by the U.S. Environmental Protection Agency (EPA) and the World Health Organization (WHO)."
This is important, he explained, because several industry lobbying groups argue that current levels are too stringent and should be further relaxed. Evidence now shows how current levels are actually not sufficiently safe and need to be tightened.
Researchers say that while there have been several concerns about the growing pollution and cases of diabetes around the world, but till now, it has not been actually quantified. "Over the past two decades, there have been bits of research about diabetes and pollution," Al-Aly said. "We wanted to thread together the pieces for a broader, more solid understanding."
The study was first published in the journal The Lancet Planetary Health.