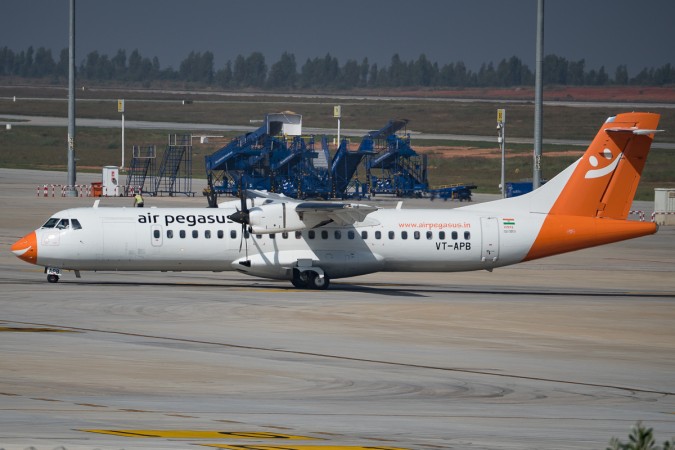 Air Pegasus, a grounded domestic carrier has been a issued show cause notice by aviation regulator Directorate General of Civil Aviation (DGCA) for failure to carry out air operations. The airline has 15 days of time to respond to the notice, which was issued on October 5.
The Bengaluru-based carrier has not operated since July 27 owing to huge losses and the airline's failure to pay rentals to aircraft leasing companies. The lenders have already approached the aviation ministry to take back their ATR planes to their countries.
"Capability to operate services is one of the conditions to secure flying permit. However, all three aircraft of Air Pegasus are grounded and its capability (to run the services) has degraded," an aviation official was quoted as saying by the Press Trust of India.
However, on the contrary, the Managing Director of the airline told a publication that the carrier plans to re-start its operations in from the next month. "We are not in receipt of a show-cause notice from DGCA. We intend to re-start our operations. We are hopeful of regularising issues and to start operations by early November," Shyson Thomas, MD, Air Pegasus, was quoted as saying by the Hindustan Times.
The carrier, which has 3 aircraft in its fleet operated to seven destinations in South India since it began operations in April last year. According to section 15(2)(b) of Aircraft Rules 1937, the DGCA may cancel or suspend the license of an airline until a period it thinks fit, if it is satisfied that the holder of the permit has failed to establish a safe, efficient and reliable service.