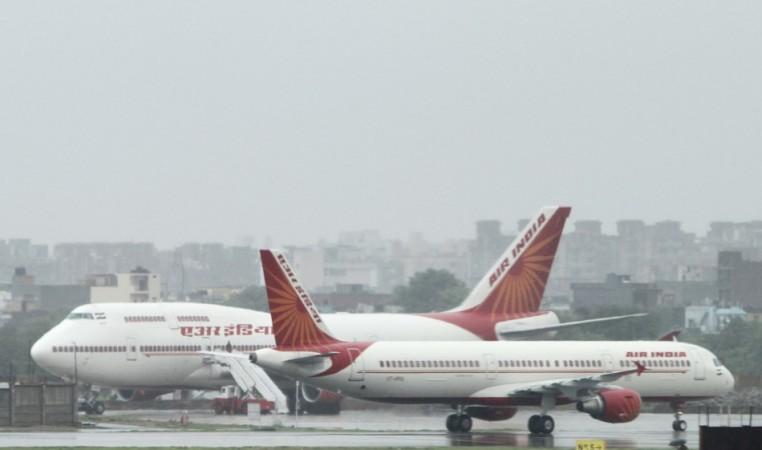 The stand-off between Air India management and the pilots continued for the sixth day on Sunday leading to the cancellation of several international flights.
Unable to break the impasse, the airline management is reportedly mulling to cancel flights to all international routes till the agitation ends.
As the pilots continued to refrain from flying on Sunday, as many as 20 flights from Delhi and Mumbai were cancelled, causing inconvenience to hundreds of hapless air passengers. Few media reports said that passengers were alleging that the Air India management has not refunded their booked ticket money after the cancellation of flights.
Meanwhile, the Directorate General of Civil Aviation (DGCA) on Saturday had issued a show-cause notice to 11 pilots and sought their response within a week's time. This comes following Air India management's request to cancel the licenses of the terminated pilots.
Air India taking a tough stand against those not reporting for the duty, the management has sacked as many as 71 defiant pilots in just five days and urged the DGCA to revoke their licenses as well. The sacked pilots could get back their jobs in future. However, invoking the cancelled license is a complicated task.
The striking pilots on Saturday offered unconditional talks with the government to end the impasse. However, the Air India management and the government demanded the pilots to apologize to the affected passengers before hitting the negotiation table.
Air India pilots began to strike reporting sick since Monday, following a disagreement with the airline's management. The agitating pilots alleged that the Air India management was responsible for the latest stand-off as the staff were denied timely promotions and salary increments to the pilots, which they deserved.
The Indian government merged Air India with Indian Airlines in 2007, making it a state-owned national carrier under the Civil Aviation Ministry. Since then, employees from both the airlines have continued to confront each other on several issues, mainly over promotions and payments.
An association of senior executive pilots on Saturday has written to the Prime Minister Manmohan Singh seeking his intervention in the ongoing stand-off.