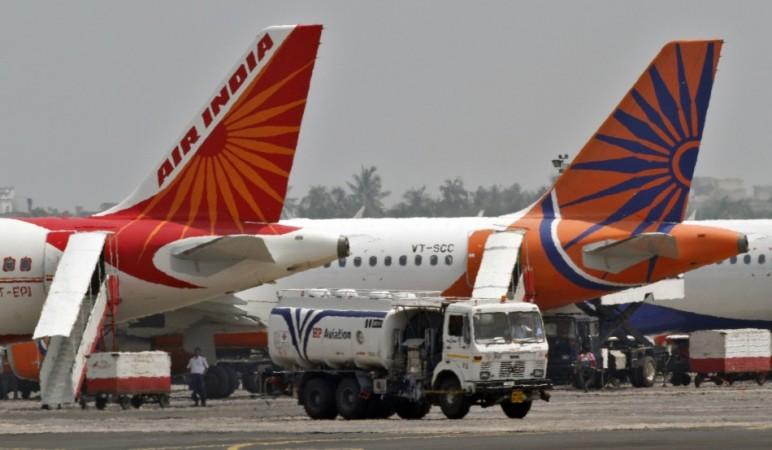 Air India pilots on Tuesday informed the Delhi High Court that they will call off their strike with immediate effect and they have also written to the aviation ministry regarding the decision.
This major turn of event has inevitably ended the two-month long battle between the airline's aviation management and the striking pilots, who in their protests over various issues, have caused a whopping ₹6 billion loss to the government and have thereby worsened the already hit aviation industry in the country.
As many as 434 pilots have unanimously decided to report to their duties after nearly 60 days of boycotting the airline. Meanwhile, the Delhi High Court have asked the management officials to consider the reinstatement of over 100 pilots, who were sacked for not reporting to work as part of the strike.
According to the sources, Air India management is likely to look into the suggestions concerning the reinstatement of pilots.
The pilots were protesting against the withholding of their promotions and the cutbacks in salaries. They also argued that the management had violated the terms of the merger rules between Air India and Indian airlines.
The Indian government merged Air India with Indian Airlines in 2007, making it a state-owned national carrier under the Civil Aviation Ministry. Since then, employees from both the airlines were engaged in a confrontation over several issues related to promotions and payments.
Earlier, senior executive pilots alleged in a letter that an Air India pilot can be promoted to a commander only after having ten years of flying experience, whereas an Indian Airline pilot is deemed eligible for that stature after completing just five years in the skies.
The stand-off between Air India management and the pilots lead to cancellation of numerous flights, thus causing anger to several hundred stranded passengers and disarray in flight operations. Ever since the strike began on May 8, the crisis in the national carrier worsened with each passing day, and put the future of Indian Aviation sector of the country at stake.