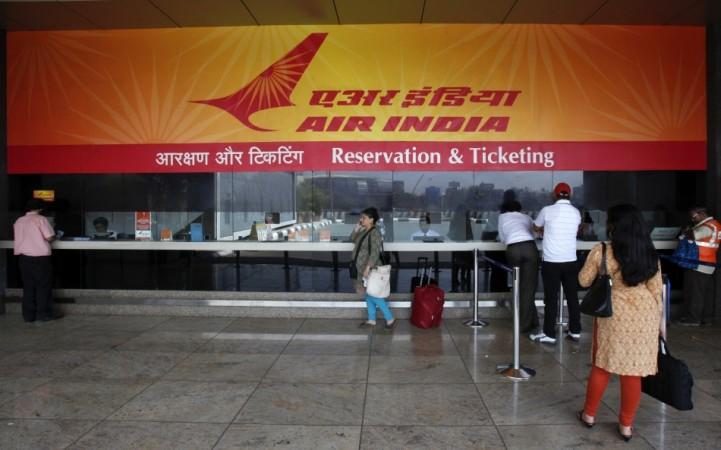 Several pilots of the crisis-ridden Air India (AI) have initiated a hunger strike starting Sunday, demanding to take back the 101 pilots sacked by the management.
Over eleven Air India pilots have launched the strike in Delhi's Jantar Mantar and the Azad Maidan in Mumbai, where they will be replaced by other pilots in case of possible health lapses. The pilots' family members are also said to have joined in the protest, the Times of India said.
"We want this strike to end as soon as possible, but we will not come back to work till our 101 sacked colleagues are reinstated," an IPG leader was quoted saying to the Press Trust of India.
Apart from their demand for sacked pilots' reinstatement, the pilots are also striking against the airline's move to train Indian Airlines' pilots for the Boeing 787 Dreamliner, a mid-size commercial airline.
IPG claimed that the management's decision will have a negative impact on the pilots' career prospects in the faltering airline industry.
"AI cannot wait forever for the pilots to return to work. We have said return to work and everything will be discussed. But AI's cancelled flights have to be resumed and we will do that by hiring new people. We value our pilots but they must understand the financial condition of AI and realize the bailout from taxpayers' money may not come if employees keep going on strike at the drop of a hat," a senior official said according to the Times of India.
Meanwhile, the cash-strapped airline has been forced to expand its contingency plan until the end of July, owing to a staggering 5 billion (INR 500 crore) loss incurred ever since 440 AI pilots began the strike on May 8. The interim plan, which was extended for the fourth time, will see Air India cutting down its international flight operations from 45 to 38 per day.