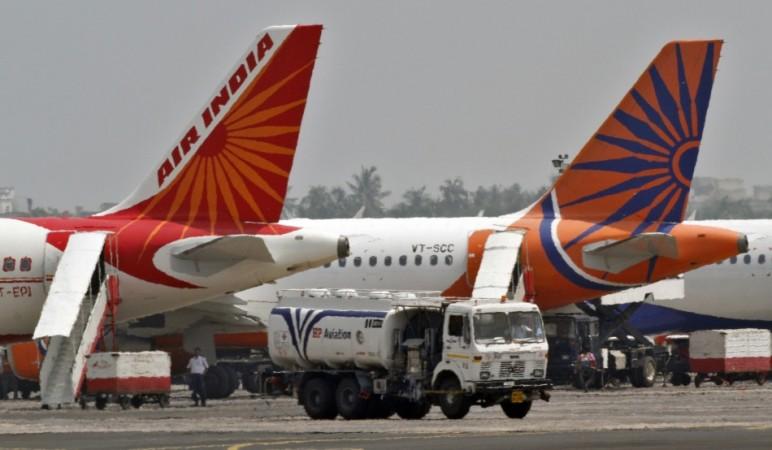 Delhi High Court Wednesday rejected the plea of Air India's striking pilots to get trained on Boeing 777 aircraft saying that it would only consider if they drop the ongoing strike.
The strike entered 23rd day on Wednesday, and so far, the airline has lost over Rs. 320 crore and is continually facing huge financial loss of over Rs 100 million a day.
The national carrier has also decided not to fly seven international flights from June 1. It will operate 38 international flights out of the 45 flights from Friday.
"Bookings on our international flight have stabilised and we have placed maximum number of seats in the lowest price bracket... that has also helped bookings in the domestic sector as well in the current contingency plan," CNN IBN Live quoted an Air India official as saying.
Last week, Air India had filed a contempt petition against the striking pilots in Delhi High Court.
Civil Aviation Minister Ajit Singh on Monday had even assembled a panel to work around the airline's loss-making routes; however, so far no change in the situation is foreseen over the ongoing crisis.
The striking pilots are demanding the government to address issues that are connected to their career progression.
Earlier this month, the Delhi High Court had upheld the order given by a single judge bench that declared the ongoing strike by the Air India pilots as "illegal."
The decision was upheld by a division bench of the High Court comprising of Justice Sanjay Kishan Kail and Justice Rajiv Shakdher.
(With inputs from IBNS)