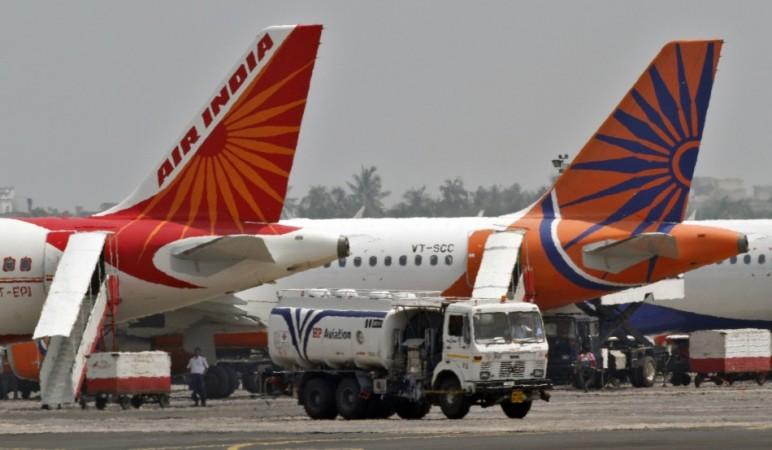 An Air India plane bound to New Delhi made an emergency landing at an airport in Pakistan following some technical difficulties on Monday morning.
The pilot was forced to land the Airbus 319 at the Nawabshah airport in Sindh after all three of the plane's hydraulic systems suffered a breakdown. The plane, which was on its way from Abu Dhabi, made its landing at the airport at 3:37 a.m.
"The aircraft was flying over Pakistan air space when the pilot saw a warning light in the cockpit and sought permission to land at the nearest airport which was Nawabshah," an Air India spokesperson told news agency Press Trust of India.
All 130 passengers including the six crew members on board the flight were reported to be safe. Airport officials reportedly permitted the passengers to disembark. However, due to lack of transit permission, passengers were required to remain onboard until arrangements are made for a flight to bring them back to India. All those onboard are expected to reach Delhi sometime in the afternoon.
A team of aircraft engineers are reportedly on their way to Pakistan to help bring back the carrier to Delhi.
"We are sending a relief aircraft at 10.45am to bring back the passengers to Delhi. A technical team is also being sent to Pakistan to assess the aircraft and bring it back to Delhi as a ferry flight," Air India spokesman GP Rao.
Shaheen airline, a Pakistani private carrier which has an alliance with Air India, may help transport the stranded passengers to India, a Civil Aviation Authority spokesman told PTI.
According to reports, the Aviation Ministry will file a report on the incident and submit it to Prime Minister Manmohan Singh. Pakistan Defence Agency is currently in touch with the Civil Aviation department over the matter.
The system failure in the plane was possibly the rarest of all cases, where all backup systems had failed. The short-range commercial airliner was first launched in 1996 and belongs to the A-320 family of jet airlines.