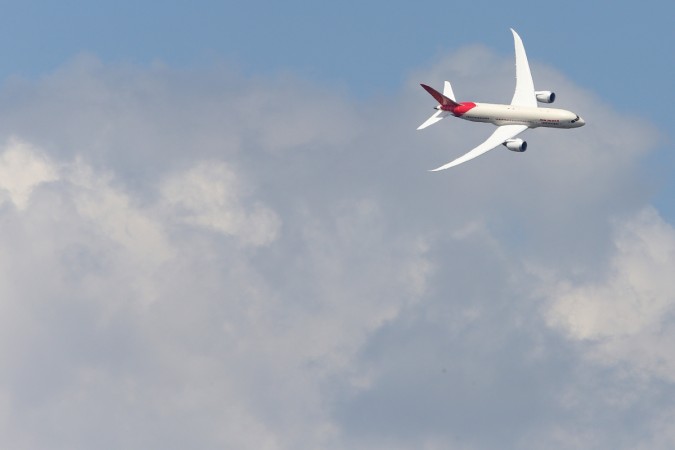 Debt-ridden Air India Ltd has planned on selling some of its real estate assets in the country as well as abroad. This move is expected to help the struggling government-owned carrier to raise around ₹1,200 crore in the next two years, said sources close to the matter.
Air India has also obtained the approval of the ministry of civil aviation to sell its properties in Chennai, Coimbatore, and Mumbai.
"Selling real estate properties is one among three plans suggested by the government to turn around the airline. Real estate monetization is critical as it would save at least ₹300 crore in terms of interest as the airline has plans to use these proceeds to settle a part of high-cost loans," a source said, according to Live Mint.
Experts say that Air India's attempt to monetise real estate assets to trim debt and reduce interest costs may prove difficult.
The country's third largest airline is struggling with a huge debt of around ₹40,000 crore as of 31 March and is expected to see a turnaround by 2018-19.
It appears that the company is planning to "raise some rupee bonds" and sell a part of its fleet to reduce debt, besides selling properties in the three cities.
The state-owned airline actually planned to sell properties amounting to ₹5,000 crore by March next year, but did not get through because of delays in approval from the concerned authorities.
In January 2013, Air India roped in real estate consultant DTZ International Property Advisors Pvt Ltd to assist it in disposing of some of real estate properties.
"In the last two to three years, a number of corporates who haven't got adequate cash flows from their core businesses have divested real estate assets to raise capital," said Rajeev Bairathi, executive director, capital transactions group, at property advisory Knight Frank India.
The domestic airline is also considering selling its properties in New Delhi, which include office and reservation building, and housing quarters for staff in Vasant Vihar. It is also looking to sell staff housing quarters in Navi Mumbai and Chennai.
"It may not be easy for Air India to sell its assets because they have a mixed bag of assets, including apartments, and not all are clear land parcels. While there is demand for clean titled land parcels, there may not be many takers for other kinds of properties in a slowdown scenario," said property consultant familiar with the matter.
Air India is planning to sell properties present in other countries such as Hong Kong, Nairobi, Mauritius, London, and Tokyo.
"Air India is expecting to get at least ₹88 crore for Sterling Apartments in Mumbai, while the Anna Salai plot in Chennai is likely to fetch ₹108 crore. Our Coimbatore plot should fetch ₹20 crore. The majority of money should come from overseas properties," the source added.