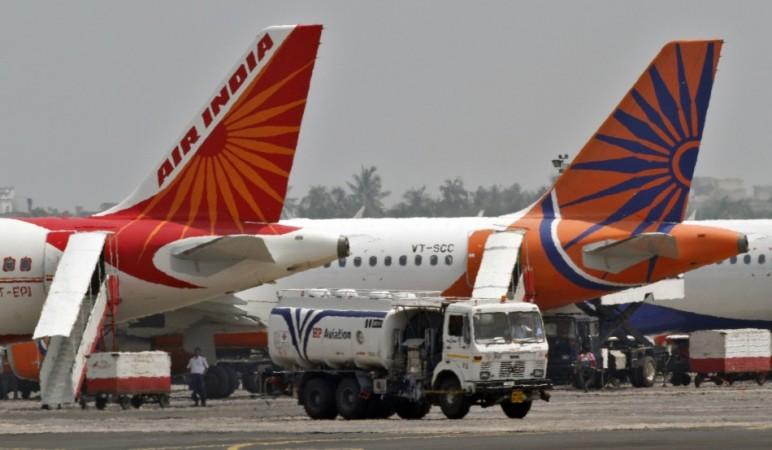 Large and fancy billboards have been hindering smooth take-offs in Mumbai airport, due to which Air India reportedly incurs an estimated loss of about ₹10 crore per month on its Mumbai-New York flight. Due to these bill boards, the carrier loads 51 passengers less than its capacity.
"Obstacles like hoardings, poles etc in the take off path of the runway at Mumbai airport have created operational constraints, leading to the Air India flight on Mumbai-Newark sector being operated with 51 passengers less than the capacity," Minister of State for Civil Aviation G M Siddeshwara said in Lok Sabha.
Planes have to reduce mass before taking off due to shorter take off path and it also requires more momentum to clear the high billboards, reported PTI.
Few billboards in Mumbai airport are as high as a seven-storey building, whereas on most airport highways, hoardings and billboards are fixed far away or between residential buildings.
"Air India had taken up the matter with the Airports Authority of India "who have removed some of the obstacles and revised the elevation of a few obstacles. This has resulted in some benefit to Air India," Siddeshwara added.
Air India's few aircrafts have been acquired under a short-term bridge financing facility by various multinational banks, while it has sold and leased its seven out of 16 Boeing 787 Dreamliners.
The airline also signed a delay Compensation Agreement with Boeing in September 2012 for delayed delivery of aircrafts.
Siddeshwara added that Air India had leased five planes A-320 from China Aircraft Company for 12 years. Two more tenders for lease were issued in April and the bids received would be finalised in the course of time.
Air India's estimated total debt is ₹49,000 crore and total losses incurred from 2007-08 to 2013-14 is ₹37, 996 crore. The expected losses in 2014-15 is ₹6, 000 crore and government's estimated capital infusion into the airline is ₹30, 231 crore by 2021, reported Hindustan Times.