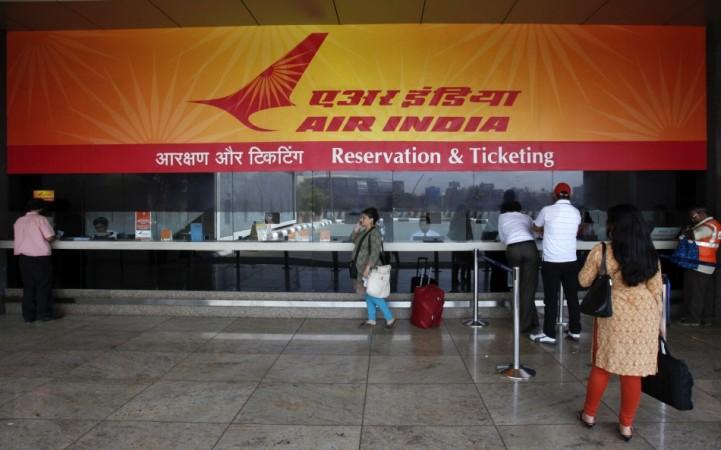 Aviation Minister Ashok Gajapathi Raju Pusapati has opposed to the proposal of privatizing Air India.
After becoming the 27th member of Star Alliance, the airline is expecting 2-5 percent revenue growth, leaving no space of discussion for its privatization. Meanwhile, Prime Minister Narendra Modi has asked Raju to replace the mascot from Maharaja to the aam aadmi.
Here is the timeline highlighting the journey of Air India:
15 October 1932: Air India commenced operation as Tata Airlines.
29 July 1946: Tata Airlines was named Air India after becoming a public limited company.
1948: The Government of India acquired 49 percent of the airline having an option to purchase 2 percent more. The airlines was also permitted to operate international flights under the name Air India International.
1953: The government purchased majority stake and AI International Ltd. nationalized the air transportation industry.
1994: The airline was registered as Air India Ltd.
2000: The government attempted to re-privatize Air India to improve services, buzz of which died down after BJP-led NDA government lost in 2004.
May 2004: A low cost Airline called Air-India Express connecting cities in India and also with the Middle East and Southeast Asia.
2007: Air India and Indian Airlines, which operated on domestic and international short-haul routes, were merged due to losses of ₹541.30 crore and ₹ 230.97 crore during 2006-07. The new company was named the National Aviation Company of India Limited (NACIL), which is now called Air India Ltd.
July 2009: Air-India staff went on strike on 3 July in protest of delay in salary payment. The then Prime Minister Manmohan Singh asked the company to prepare a restructuring plan. Praful Patel, Union civil aviation minister, announced that Air India has accumulated losses of ₹ 7,200 crore.
August 2009: Air India planned to cut 50 percent PLI (productivity lined incentives) from its employees to recover the mounting losses. This resulted in opposition and hunger strike by the employees, which turned down the proposal of wage cut.
January 2010: Arvind Jadhav, chairman and managing director of AI, said that the company would look forward to outsourcing and cost cuts to gain its profitability.
May 2010: AI, run by Nacil, managed to lower their losses as 16 banks queued up to refinance a $475 million (₹ 2208.75 crore) aircraft acquisition loan as per their restructuring programme.
June 2010: Nacil management held a meeting where directors of AI were present to hear employees' representatives.
December 2010: Air India again went into financial shortfall of over ₹ 1,900 crore, which once again affected the employees' salaries after 2011. The company faced trouble in bearing fuel expenses as well.
2012: Over 600 employees of AI have quit their jobs or took voluntary retirement, due to the poor financial state of the airline.
2013: According to the then civil aviation minister, Ajit Singh, privatization was the key to airline's survival. AI paid outstanding dues to GMR Group, an infrastructure enterprise, on account of charges related to airports at Hyderabad and Delhi. It also became the third largest carrier in India, after IndiGo and Jet Airways.
2014: Air India became a Star Alliance member on 23 June, which was suspended in 2011 as all the membership criteria were not met. The airline needs to improve its financial operations to gain from the alliance, according to analysts.