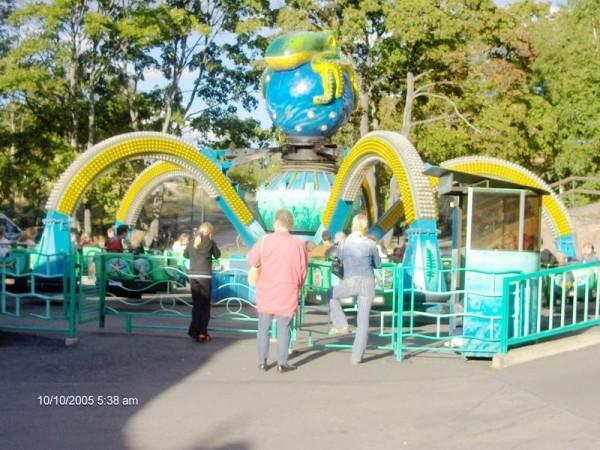 An air-hostess on Tuesday was killed in a freak accident during an adventure ride at an amusement park near Chennai.
The victim has been identified as Afia Magh, a 20-year-old native of Kohima, Nagaland, and a flight attendant with Kingfisher Airlines. She was said to have lost her life after she was thrown off a ride at the EVP Amusement Park, located on the Chennai-Bengaluru highway, near Poonamallee. The accident took place around 11 am, Deccan Chronicle reported.
Magh and her friends had planned a day trip to the park on Tuesday after the private airline declared a temporary lockout for the next few days. She suffered serious head injuries after she fell from the octopus ride - a machine that randomly moves and spins several freights fixed to its arms.
The victim was taken to a nearby hospital where doctors declared her dead. The cause of her death is still being investigated. "We had finished two rides; she fell off on the third one. She fell down and had a head injury. We couldn't save her," IBN quoted one of the victim's friends as saying.
Three people including the manager of the park, the operator of the ride and his assistant have been arrested for negligence. Police officials are said to investigate the safety precautions followed by the park in light of the recent tragedy.
Tuesday's accident is the second to have occurred in the park this year. In April, a 25-year-old woman was flung out from a ride but survived and sustained multiple fractures.