The leakage of the post graduate medical entrance papers of the prestigious medical college, All India Institute of Medical Sciences (AIIMS), has turned murkier with the police arresting two doctors for their alleged role in the racket.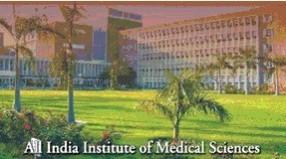 The police have arrested Shahi Balender Bakshi and Vimal Dangi who are believed to be part of a well-organised racket that leaks question papers of entrance examinations to several prestigious institutions.
The police had earlier this week arrested five persons namely Mohit Chaudhury, a second year MBBS student, Dr Amit Puniya, Bhishma Singh and two MBAs Kapil Kumar and Krishan Pratap Singh for allegedly leaking question papers of post graduate medical entrance papers and helping some candidates by providing answers with the help of mobile phones and bluetooth.
The gang allegedly charged Rs 25-35 lakh from aspirants for providing help in the entrance examinations. They allegedly used sophisticated software to email question papers of the entrance examinations taken by two MBAs with the help of mobile phones and Bluetooth hidden in their shirts. The two MBAs posed as PG aspirants to get the information.