If you are a fitness geek, then here's a great bargain you might find hard to ignore. Wearables maker Fitbit has kicked off a sale on Amazon for its five most popular fitness trackers including the Fitbit Charge 2 HR, the FitBit Blaze and also the new Fitbit lonic smartwatch.
Though the discounts are not that big on the expensive Fitbit wearable, buyers can avail some great deals on the cheaper ones.
So the Fitbit Charge 2 HR, which usually costs around $150, will be available for just $100 on Amazon now. The Fitbit Charge 2 comes with PurePulse continuous with automatic wrist-based heart tracking device which will calculate the calories burned throughout the day. Besides these, It also allows users to see calls, text and other notifications on the OLED display. The device tracks your sleep, all-day activities like steps, distance covered, calories burned, floors climbed and active minutes.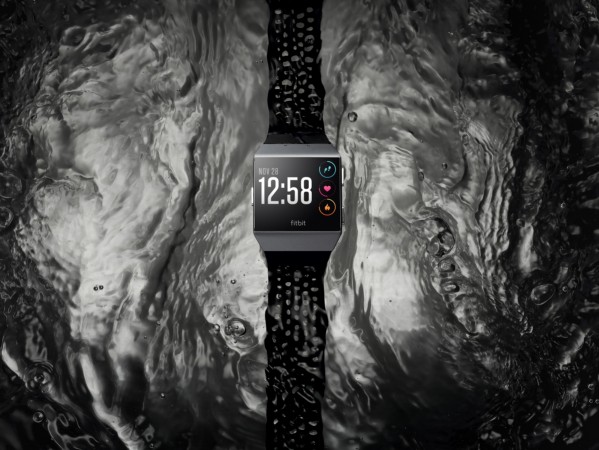 The $200 Fitbit Blaze is available at a discount of $50. The Fitbit Blaze comes with PurePukse continuous and uses multi-sport tracking to show runs, cardio, cross-training, biking and more. Like the FitBit Charge, it also tracks the steps, distance, calories burned, floors climbed and active minutes besides alerting you to calls, text and other notifications from your smartphone.
Fitbit Ionic smartwatch is offering a discount of $30 and the $300 Fitbit is now available at $270. The Fitbit Ionic is capable of storing and playing more than 300 songs and also downloads the playlist from Pandora. The Ionic smartwatch comes with a battery life of more than 4 days and like another FitBit, it also comes with features to track runs, swims, rides, workouts, all day activity and sleep.

The Fitbit Alta fitness tracker will cost you only $100 after a discount of $30. The $150 Fitbit Alta HR is also available on Amazon with a discount of $30.
The wearables are available in different colors and sizes. The sale might be ending after the Valentine's Day, but Fitbit hasn't made any announcement on the sale end.