OnePlus is making headlines with rumours about a new flagship joining its worthy portfolio. The so-called OnePlus 5T is expected to be launched sometime this month, succeeding the four-month-old flagship. But the company hasn't forgotten about existing users of OnePlus 5.
The Chinese smartphone-maker rolled out OxygenOS 4.5.14 to all OnePlus 5 users over the air, which is crucial considering it has a patch for the notorious WPA2 KRACK vulnerability. But that's not the only reason for you to get the latest software.
According to a post on the company's official forum, OxygenOS 4.5.14 includes support for Airtel VoLTE in India, and optimises battery usage and GPS accuracy along with traditional bug fixes.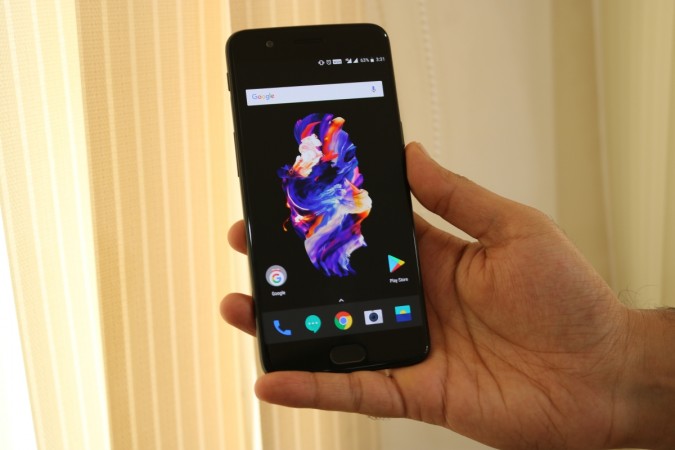 "For those who were on previous versions for OnePlus 5, we appreciate your active feedback and attempts to reach out to us. With your help, we have been able to better optimise and improve several key areas. Thank you for your patience and as always, we look forward to hearing your continued feedback in the bug reporting forum," OnePlus wrote in its post on Thursday.
OnePlus calls this an "incremental" update, and users must download and instal it at the earliest. In case the OTA update isn't available for your device yet, it might take a few days before it is broadly circulated to all users.
How to download and instal OxygenOS 4.5.14?
Since the update is being rolled out over the air, users need not do much. Once you get a notification to instal the new software, select "Yes, I'm in."
Make sure your OnePlus 5 is connected a secure Wi-Fi to avoid exhausting your mobile data. It is also important that the phone be charged at least 70 percent before the installation process is initiated.
After the download is complete, select "Instal now." Once the phone is restarted, the software will be updated and you can start using it.
Prior to this, OnePlus addressed the display issues in its OxygenOS 4.5.12 update. But these updates do not change the core Android package.
If you're waiting for the Android Oreo-based OxygenOS, it shouldn't be long. Reports suggest OnePlus 5 should get the latest software in a matter of days.
Given the status of OnePlus 5T, it won't be surprising if the new OTA update is rolled out with the new handset. If rumours are to be believed, OnePlus might launch the new phone mid-November. Stay tuned.