Ahead of Prime Minister Narendra Modi's visit to China for BRICS summit from September 3-5, Chinese state-run media Global Times, in an article, has appreciated Hinduism for preventing the spread of radical Islam.
The article talks about how radical Islam has been looming over many Asian countries whereas Indian Muslims have largely kept themselves away from such extremist groups.
The article reads: "Indian Muslims seldom have extreme organisations compared with groups in many other Asian countries. In the southern part of the Philippines, extremists backed by Islamic State have turned their occupied cities into horrible places. In southern Thailand, terror attacks staged by Muslim extremists take place almost every week." The author says he believes the reason lies in the "facets of the country's other major religion: Hinduism."
Also Read: Chinese Foreign Minister says India must 'learn lessons' from the Doklam standoff
Though Hinduism has its share of extremism, the moderate part has the strongest influence. "Perhaps it is this more moderate influence that has helped establish India's lasting cohesion and is one of the reasons that the country has not separated," the article says.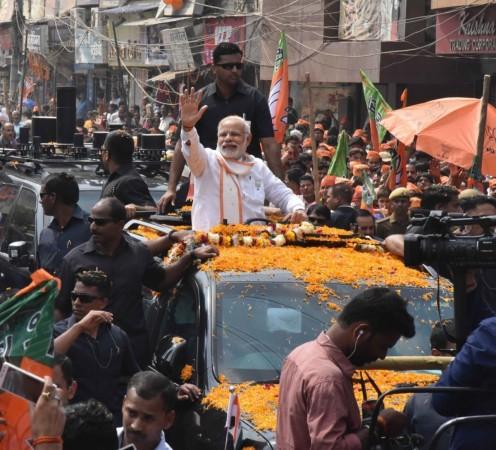 It goes on to say how Hinduism, in its long history, has become a lifestyle and social institution. "Both its extreme and tolerant sides have constituted the foundation for its relationship with Muslims and this dual character is going to exist for a long time."
Further, the article says India breaks the arc of radical Islam in Asia that includes Philippines, Indonesia, Malaysia, southern Thailand, southern Myanmar, Bangladesh, Pakistan and Central Asian countries. In all the said countries, tensions occur when various religions and ethnicities clash whereas India is an exception.
"In the future, India is sure to continue to stand out in geopolitical significance when it comes to increasing religious and ethnic conflicts around the world."
India never shied away from glorifying its rich cultural history of Mughal dynasty established by Muslims. Scores of tourists every year from India and abroad enjoy travelling to the golden triangle of Delhi, Agra and Jaipur where Mughal architecture is largely located.
Also, the article makes a reference to Mani Ratnam's 1995 movie Bombay where a journalism student from an orthodox Hindu family falls in love with a Muslim girl Shaila. The romantic drama is set in the backdrop of 1992 riots.
With just three days away from BRICS summit, which Indian Prime Minister Narendra Modi will be attending, this article praising India's rich history of 'unity in diversity' is a bid to thaw the strained relationship.