Apple is already thinking ahead of time. Even though a big launch is expected this month, rumours suggest the iPhone maker already has its eyes set on the next launch.
Apple iPhone 8 will be launched on September 12, and we've already heard a lot about the upcoming premium flagship ahead of its release. While it remains to be seen how true the rumours are, a fresh report out of South Korea suggests work on the 2018 iPhone has already begun.
Going by what the industry sources have revealed to The Korea Herald, the iPhone 9 will be huge — both literally and figuratively. As expected, the iPhone 9 will be available in two sizes. The standard iPhone 9 variant will measure 5.85 inches and there will be a "Plus" size model with a 6.46-inch display.
It looks like Apple's next iPhone will take on the Samsung Galaxy Note series with a bigger display. But the current trend of 18:9 aspect ratio displays suggests the large display size won't hinder its usability.
Apple has chosen Samsung Display as an exclusive OLED supplier for its upcoming iPhones, and it's a big order of 70 million OLED panels. The leak seems to come from a source within Samsung Display.
"The development schedule has been advanced considering diverse factors such as funding, facility investment and production plans. Work for this year's iPhone started in April, also earlier than usual," a source close to the matter told the paper.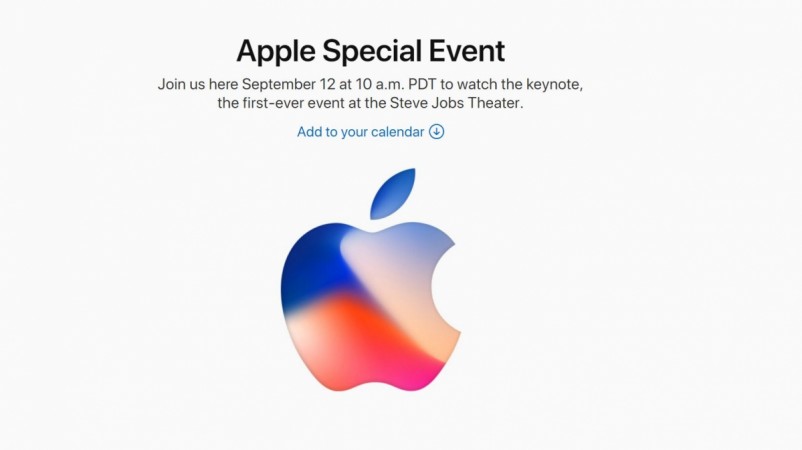 According to the sources, Apple had considered 5.28-inch displays for next year's iPhone, but increased the size to 5.85 inches due to growing demand for bigger-screen phones. Apple sells more than 200 million iPhones every year, and the company is estimated to secure 170 million OLED panels next year.
But it is all too soon to predict next year's iPhone when the 2017 iPhone is still due. Apple will launch three models this year — iPhone 7s, iPhone 7s Plus and iPhone 8. The standard features to the current iPhone 7 series will have noticeable upgrades, but the iPhone 8 will be the high-end model with top-notch features.
Apple's iPhone 8 will mark the 10-year anniversary of the first iPhone, and is expected to have a glass-and-metal design. A 5.8-inch display with ultra-slim bezels, best camera with facial and gesture recognition laser sensors and 3D scanning should make the iPhone 8 future-proof.
The iPhone 8 is also said to have AR games and a fingerprint-scanner under the display. With all of its mature upgrades, the iPhone 8 may cost $999 and above.