After registering staggering growth in the global mobile industry with successful smartphone launches, Huawei is going to announce one more for the lucrative Indian market. Huawei Y9 is going to be launched in India on January 10, bringing stiff competition to the budget premium category where Xiaomi leads at the moment. But there's more waiting for consumers.
Ahead of the Huawei Y9 unveiling, some of the best Huawei smartphones available in India are receiving generous discounts, which go as high as Rs 15,000. If you've been planning to upgrade your phone and looking for some best deals online, this could your chance.
Heavy discounts on Huawei smartphones are available on Amazon.in, where online shoppers can head over to avail the best offers. Below we've listed all the offers so you can decide which smartphone matches your budget and needs:
Huawei P20 Pro
Huawei P20 Pro is one of the two worthy flagships in its portfolio, which includes the Mate 20 Pro. We have reviewed both the phones to tell you that either of them is equally worthy and a whopping Rs 15,000 discount on the P20 Pro makes it a better choice right now.

Interested buyers can order the P20 Pro for Rs 54,999 from Amazon.in.
Huawei P20 Lite
If the P20 Pro exceeds your budget, Amazon is offering the P20 Lite with a generous enough discount of Rs 5,000 and you can order the phone for a fraction of P20 Pro's cost. Huawei P20 Pro is available for Rs 14,999 on Amazon.in.
Huawei Nova 3 and 3i
Besides the P-series, Huawei has a premium mid-range series under the Nova branding. The Nova 3 and Nova 3i have also received discounts as a part of the sale. Huawei Nova 3, which is priced at Rs 34,999 can now be bought for Rs 29,999, saving Rs 5,000 on the purchase. Similarly, the Nova 3i is available for Rs 16,990 instead of Rs 20,990 – Rs 4,000 flat discount on Amazon.in.
Huawei Mate 20 Pro
By far the best Huawei smartphone and a competitive flagship that justifies every penny of that price tag, Huawei Mate 20 Pro doesn't get a straight price cut but there's a free wireless charger in the offing. Huawei's quick wireless charger is worth Rs 3,999 and a perfect companion for the Mate 20 Pro for seamless wireless charging.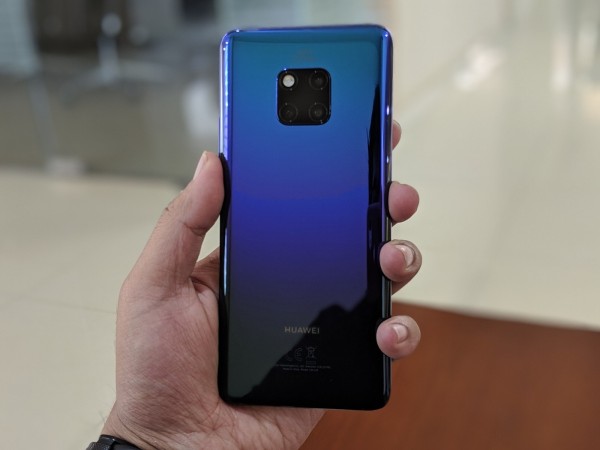 As for the phone itself, you cannot go wrong with this one as it delivers optimum performance, has the best cameras and looks that will impress everyone. Overall a complete flagship that comes at a price tag of Rs 69,990.