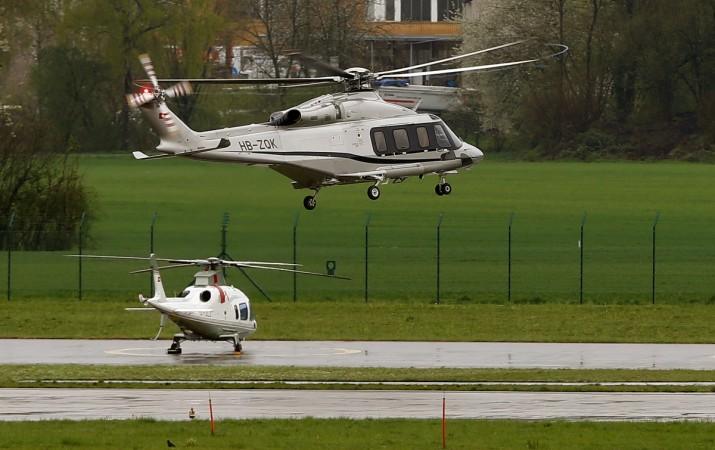 The Enforcement Directorate on Monday raided several firms and their premises across New Delhi, Mumbai and Hyderabad, freezing over Rs. 86 crore shares held by them in ventures abroad, reported Press Trust of India. The raids were part of the agency's probe into Rs. 3,600 crore AgustaWestland VVIP chopper deal.
Officials reportedly said the agency seized a number of documents during the searches as they were connected to the case. It also ordered freezing of shares worth Rs. 86 crore of firms based in Dubai, Mauritius and Singapore.
The report noted that both the ED and the CBI have issued judicial requests to many countries in order to collect more evidences and proofs.
AgustaWestland's parent company Finmeccanica allegedly paid Rs. 360 crore kickback to Indian individuals and enterprises to secure the deal. The deal involved selling 12 helicopters to be used by VVIPs in India and was masked as transactions performing multiple work contracts, reported IANS.
Under the prevention of money laundering act (PMLA), the ED registered the case in 2014 and has so far listed 21 people in its FIR. Former Air Force Chief S.P. Tyagi, businessman Gautam Khaitan, Italian middlemen Christian Michel James, Guido Ralph Haschke and Carlo Gerosa have been named in the FIR.
The Indian government in January 2014 cancelled the deal alleging breach of contractual obligations and charges of bribery. However, investigation in Italy reached a new crescendo with the chief executive of Finmeccanica held guilty of international corruption and money laundering. The court also highlighted that a few politicians too were involved in the corruption in the chopper deal in 2010.