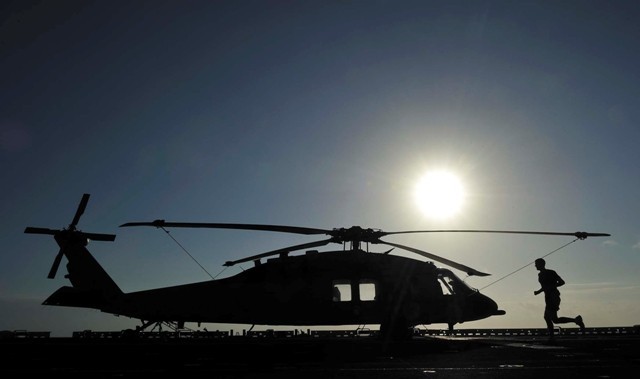 During the hearing on Wednesday, the VVIP Chopper Supplier AgustaWestland denied the allegations of bribing Indian officials to secure the ₹3727 crore contract. The company was defending against the allegations with the Ministry of Defence (MoD).
It is alleged that the Finmeccanica firm paid over ₹300 crore as bribe.
"AgustaWestland denies all allegations of violation of the pre-contract integrity pact and the contract. (We) will deliver the formal written response to the exceptions raised by the Indian Defence Ministry," the company said in a statement, according to PTI News.
The firm will also respond with written replies to questions raised by the MoD officials during the meeting.
The MoD issued a final show cause on 21 October to cancel the deal and has asked AgustaWestland to respond by 26 November this year. The Ministry had asked the company to explain why "all or any action as prescribed, including cancellation of contract should not be taken against them for violating the terms of pre-integrity pact and the contract for procurement of 12 VVIP choppers."
According to the Defence Procurement rules, the integrity pact forbids paying or accepting bribes to secure a deal. It allows the government to cancel the contract if this pact is violated and the seller has to forfeit the security amount deposited during the bidding.
In view of the hearings, the Anglo-Italian firm has nominated former Supreme Court Judge and former Chief Justice of Kerala High Court, Justice B N Srikrishna as its arbitrator.
" The need to resolve this issue has left AgustaWestland with no other option but to invoke arbitration; the next step prescribed by the contract. This is not a step we take lightly," Reuters quoted the brand's spokesperson.
The MoD has to nominate an arbitrator by 3 December and a third arbitrator has to be nominated by mutual consent.
The Government of India had signed a deal for acquisition of 12 AW101 helicopters for government transport duties in March 2010.
The contract however came under the scanner in February after the former Chief Executive of Finmeccanica was arrested for allegedly paying bribes to win the deal.
Defence Minister of India A K Antony had raised strong objections to the deal following the development. India had then frozen the payment to the company following the development.