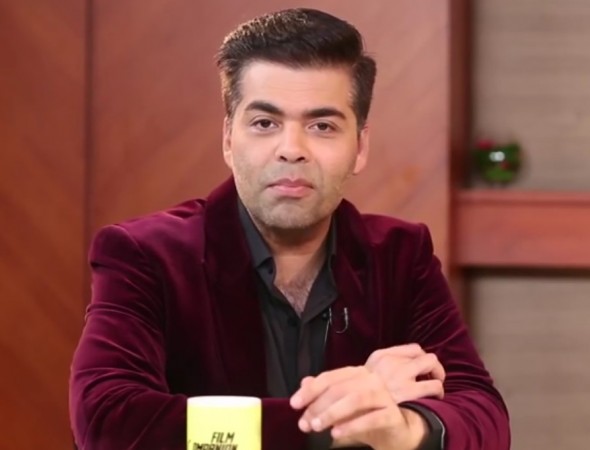 Bollywood filmmaker Karan Johar thinks it is a privilege to present the Hindi version of SS Rajamouli "Baahubali" and says he is a big fan of the Tollywood director.
Johar also says that it was the "easiest decision of his career" to associate with Rajamouli's "Baahubali".
"When Rana mentioned the name of Rajamouli, I immediately said yes to present 'Baahubali'. I was like it does not matter if I am not featured in the single frame of the film. Even if I had not seen a single inch of the footage of the film, I would have still come on board," Karan told Rajamouli.
Rana Daggubati, who plays Ballaldev in "Baahubali", was also instrumental in bringing Karan Johar on board.
The two acclaimed film personalities had come together on film lovers' platform Film Companion, during Johar fielded a range of questions, including how he selects directors for his movies.
Johar says that he blindly trusts Rajamouli, given his nationwide fan following.
"My belief was entirely on you. Not only mine, it's nationwide belief. I've been a huge fan of your work and I've seen almost every film of yours and applauded you in cinema halls that you're not even aware of. I was so excited that I would put my brand on your piece of brilliance. It didn't take much at all to say yes. It was the easiest decision of my career," the Bollywood filmmaker added.
Karan Johar heads film production house Dharma Productions, which was founded by his father, producer Yash Johar. Rajamouli also asks him how he selects directors for his movies, evoking an interesting reply from Johar.
"I am result of my instinct and impulse. My instinct has to tell me whether this person is equipped to make a film. Most of the time i am right and sometime I have gone wrong, but the honesty and integrity has always come from my instinct. The day i lose it, I lose the craft of movie making."
"I always go by director because he is the only force that can make or break a film. Many directors come to me with three or four stories, but I said you lost me there. A director can have one idea and he should eat and breathe it. I get shocked to see a filmmaker directing two films at the same time. I can judge two reality shows, but I cannot direct two films at the same time," Johar added.
Here is the video featuring complete conversation between Karan Johar and SS Rajamouli.