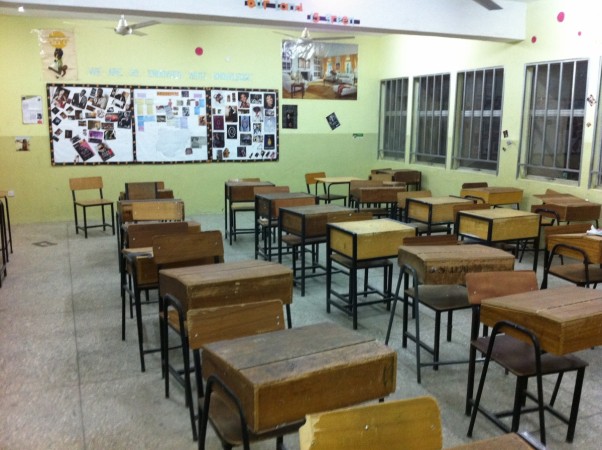 A grade-1 student got her head stuck between the classroom doors for about two hours when she tried to escape after her teacher locked her inside the room as a 'punishment'. The shocking incident happened in Agra on Saturday (August 5) afternoon.
The victim was identified as one Sakshi, eight. She was reportedly found laying unconscious by her guardians and the police. The incident took place at a government primary school in Dhobai village in Agra which comes under the limits of Bah police station. The area is located some 80 kilometres from Agra city.
When Sakshi did not return from school, her maternal uncle, Dasrath Singh went to the school. He told the Times of India that the kid was punished and locked inside the classroom.
Sakshi had been alone in the school. When she tried to escape from the gap between the doors her head got stuck and she kept screaming for help for nearly two hours but no one heard.
The classes reportedly got over at 1 pm but Sakshi was rescued only by 2.30pm. Till then, the police had been finding ways to break the lock on the classroom door.
Senior sub inspector and the station officer at Bah Rajesh Tomar said they received a distress call regarding a girl getting her head stuck between doors.
They then tried to contact the school principle but the principal did not respond. With no other way to solve the issue, they arrived at the spot and broke the lock. The unconscious girl was taken to the local community health centre.
According to reports, the girl is stable. The school principal and the teacher involved in the act have been suspended, the cop said.
Several attempts to contact the Basic Siksha Adhikari (BSA), Archana Gupta, but she also remained unavailable. However, she issued suspension to the principal Tarannum and teacher Mithilesh Verma, according to the TOI report.