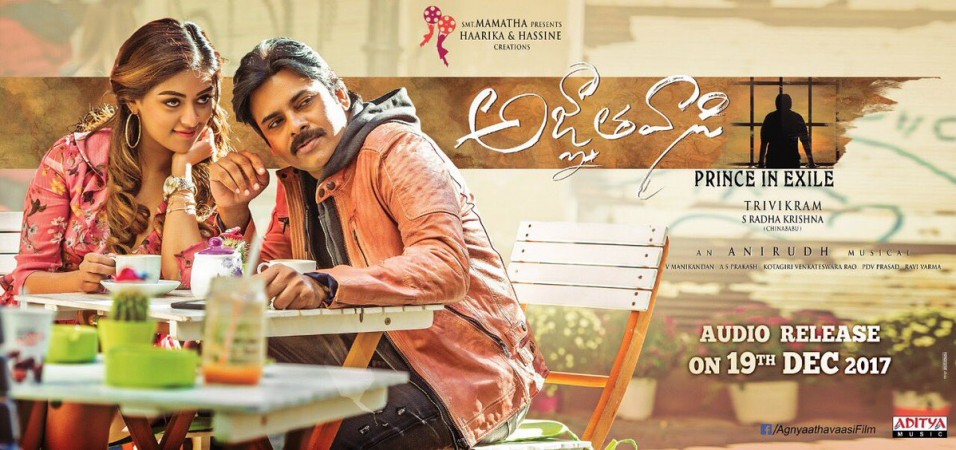 LA Telugu, which is distributing Trivikram Srinivas' Agnyaathavaasi, is giving away 1,500 high-quality hoodies for free to fans in the US and Canada. Now, Pawan Kalyan's fans are also demanding for the same in India.
Power star Pawan Kalyan and director Trivikram Srinivas have previously delivered a blockbuster in the form of Attarintinki Daredi. Its huge success has generated a lot of curiosity and expectation for their next combo — Agnyaathavaasi. The hype created a huge demand for the theatrical rights of North America, where Pawan Kalyan is one of the most popular Indian actors.
Vying with other leading distribution houses, LA Telugu acquired the overseas theatrical rights of Agnyaathavaasi. As per reports, it has shelled out over Rs 20 crore for its rights. The distributors are leaving no stone unturned to make it a big success in the international markets, especially, in the US.
Agnyaathavaasi is slated to hit the theatres on January 10. LA Telugu has planned to release in over 547 locations alone in the USA and opened advance booking for it on December 18, which is more than 20 days before it hits the screens.
The distributors released the US theatre listing for Agnyaathavaasi on the Facebook page of LA Telugu and wrote, "#Agnyaathavaasi Releasing in 547+ Locations in USA... RECORD RELEASE FOR ANY INDIAN FILM IN THE HISTORY... Here's the entire list of locations that will #FeelThePOWER from Jan 9th... Bookings Open From December 18th.. Get ready, Usthaad Warriors!!!"
In bid to woo Pawan Kalyan fans in the US, LA Telugu is giving away the merchandise of Agnyaathavaasi - hoodies for free. They posted the details of contact persons in various locations and requested fans to collect the hoodies from them. They wrote, "Exclusive 1500 #Agnyaathavaasi high-quality hoodies free for fans in USA and Canada. Please get in touch with local contacts to #FeelThePower."
However, this move of LA Telugu has come as a big disappoint for many fans of Pawan Kalyan in India, as the distributors are not doing something similar to it in India. Reacting to the above post, hundreds of fans of India wrote their contact details and requested the US distributors to give them free hoodies.