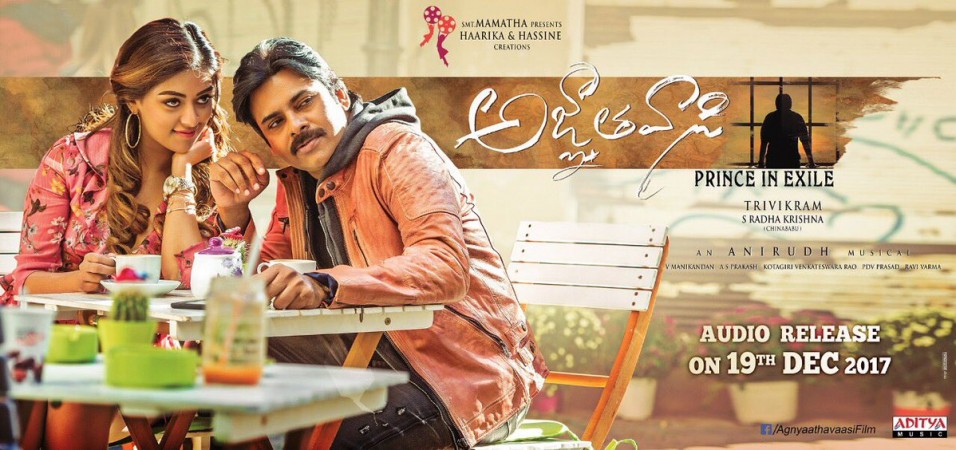 Pawan Kalyan's Agnyaathavaasi (Agnathavasi/PSPK25) was allegedly leaked online on the first day of its release and the full movie download will take a toll on its collection at the worldwide box office.
Agnyaathavaasi is one of the big budget Telugu movies of 2018 and its makers were very well aware of the repercussions if it leaks. Before its release, they took all precautionary measures to curb its piracy. They requested the filmgoers not to encourage piracy and watch it in the theatres.
Read: Agnyaathavaasi review | Audience Review | Critics Review
S Radhakrishna wrote on the Twitter handle of Haarika & Hassine Creations on January 9: "Report any #Agnyaathavaasi piracy links to claims@antipiracysolutions.org SAY NO TO PIRACY! #PSPK25 #AgnyaathavaasiDay @PawanKalyan @PKCreativeWorks #Trivikram @anirudhofficial @KeerthyOfficial @ItsAnuEmmanuel @adityamusic (sic)."
Some miscreants allegedly recorded the complete film in a cinema hall and leaked the full movie on the internet for download even before the regular morning show on the first day ended. This pirated copy spread to several other websites and created buzz online.
But the team of Agnyaathavaasi, which got into action within no time, made an attempt to take down its pirated copy from the internet and was successful up to some extent. However, a couple of websites managed to retain the copy and are still offering it for download or watching online.
Agnyaathavaasi collected Rs 60 crore at the worldwide box office on the first day of its release. But the negative talk affected its collection on the following days which might further encourage some filmgoers, who don't want to spend money on a not-so-good movie, download the full movie and watch it at home. This trend may prove dangerous, as it eats away the prospects of its distributors.
However, its global theatrical rights were sold for a whopping Rs 125 crore and Agnyaathavaasi was expected to recover at least 70 percent of its distributors' investments in its opening weekend. The film has returned less than 40 percent in the last four days and its current trends show that it will incur huge losses to them.