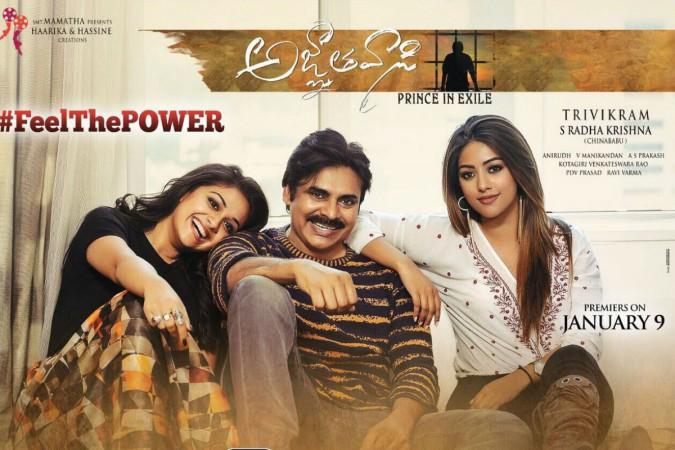 The copyright row surrounding Pawan Kalyan's Agnyaathavaasi (Agnathavasi, Agnyathavasi) is getting a new twist with French director Jérôme Salle confirming that its plot is too familiar to his film Largo Winch after watching it
Jérôme Salle came to know about the plagiarism of Agnyaathavaasi through IBTimes India report. Soon after reading the news, he took to his Twitter page to talk about his curosity about the film. He posted our report and wrote on January, "I think I'm gonna buy a ticket (plane first than movie) #Curiosity #Agnyaathavaasi #LargoWinch."
Read: Agnyaathavaasi movie review
As promised, Jérôme Salle watched Agnyaathavaasi at the premiere show in Paris on Tuesday. Later, he took to his Twitter page and posted the picture of the ticket as a proof for it. He also wrote, "Screening at #LeBrady tonight. Great atmosphere thanks to the audience. I could've loved the movie but unfortunately the plot was too familiar. #LargoWinch #Agnyaathavaasi."
Read: Agnyaathavaasi beats Jumanji, Insidious, Star Wars in US
The speculations about the copyright infringement started doing rounds on the internet soon after the teaser of Agnyaathavaasi was released. Following this, T-Series, which owns the remake rights of French film Largo Winch, sent a legal notice to the makers of the film, asking for the censored copy of the movie.
It was later reported that T-Series was demanding Rs 15 crore from the makers of Agnyaathavaasi for allegedly voilating copyright. Baahubali actor Rana Daggubati, who has a good relationship with T-Series, was said to be mediating and the issue would be sorted out soon. T-Series would settle it down with Rs 5 to 10 crore as compensation, if the movie was found similar to the French film.
Agnyaathavaasi featuring Pawan Kalyan with Keerthy Suresh and Anu Emmanuel in the lead roles, is a romantic comedy entertainer, which has been written and directed by Trivikram Srinivas. The movie has released across the world as Sankranti treat on January 10. But the makers are yet to issue an official word on the controversy surrounding its plagiarism.