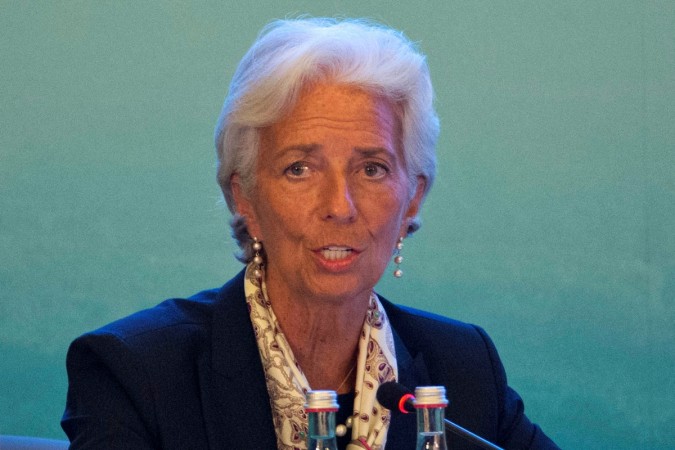 Just a few days after Narendra Modi and his government were rapped for their economic policies by critics like Arun Shourie, International Monetary Fund chief Christine Lagarde on Sunday praised the Prime Minister for the for the economic reforms that he levied in the country.
PM Narendra Modi says low GDP in a quarter not a big issue, takes a dig at critics
Lagarde's hailing of the Indian economy comes just a few days after World Bank chief Jim Yong Kim called PM Modi's reforms 'significant'.
Reforms will be successful
Though both World Bank and IMF had earlier downgraded India's growth projections, the two international organisations have said that the reforms will yield results in the long run. The IMF has forecast that India's growth projection will be 6.7 percent in 2017.
"Turning to India...we have slightly downgraded India, but we believe that India is for the medium and long-term on a growth track that is much more solid as a result of the structural reforms that have been conducted in India in the last couple of years," Lagarde said.
Reforms are 'monumental'
Like Yong Kim, Lagarde is also of the opinion that the two major economic reforms – demonetisation and Goods and Services Tax – will help India in fulfilling its long-term goals.
Lagarde described the note ban and the GST as Modi's 'monumental effort'. The IMF chief said that it is hardly surprising that there "is a little bit of a short-term slowdown" as a result.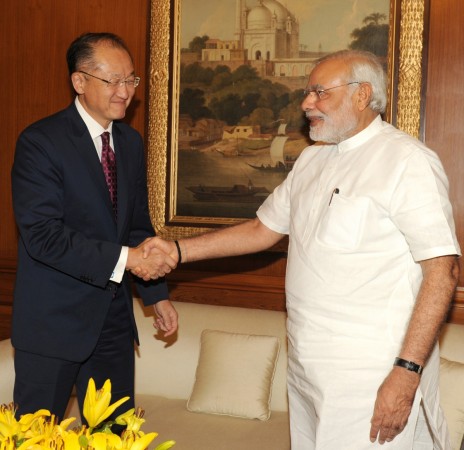 "But for the medium term, we see a very solid track ahead for the Indian economy," Lagarde was quoted as saying by NDTV.
More jobs for Indians
It seems that both the chiefs of the aforementioned monetary organisation are in awe of Modi's economic policies and have high expectations from it.
While Yong Kim had stressed that the economic reforms are good for the business environment, Lagarde feels that the reforms will help in creating employment opportunities for the Indians.
"We very much hope that the combination of fiscal, because the deficit has been reduced, inflation has been down significantly, and the structural reforms will actually deliver the jobs that the Indian population, particularly the young Indian people expect in the future," Lagarde said.