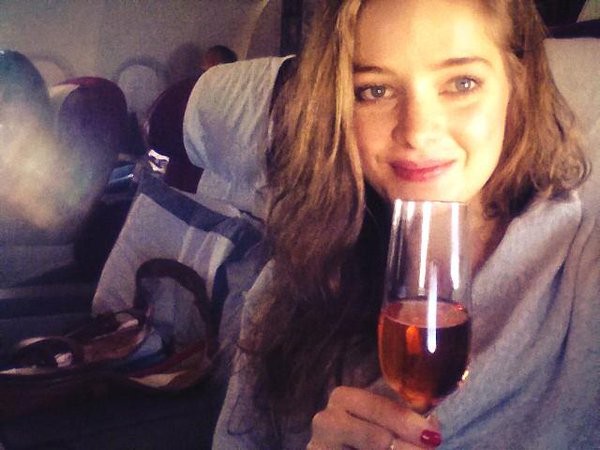 After working with Ajay Devgn in Shivaay, Polish actress Erika Kaar wants to work with Shah Rukh Khan next. She feels that SRK is a good human being and a fine actor.
"Shah Rukh Khan. He has a very kind face. I think he is a good guy. I have only seen bits of 'Kabhi Khushi Kabhie Gham'. People have told me that he is a really good actor," Erika told PTI when asked whom she would like to work with next.
Erika also said that whether she will ever be able to work with Shah Rukh will depend on audience's response to her performance in Shivaay.
"I think my first film should come out and all the people should say if I know to act at all. And maybe then we can talk about Shah Rukh calling me," she added.
Talking about her experience of working with Ajay in Shivaay, the gorgeous actress said that she felt very comfortable as Ajay was treating her with utmost respect on the sets despite her being a new-comer.
The makers of Shivaay had recently released the song Darkhaast that featured Ajay along with Erika. The duo shared a passionate liplock in the video that had garnered much attention as it was Ajay's first ever onscreen kiss. Directed by Ajay himself, Shivaay is slated to be released on October 28.