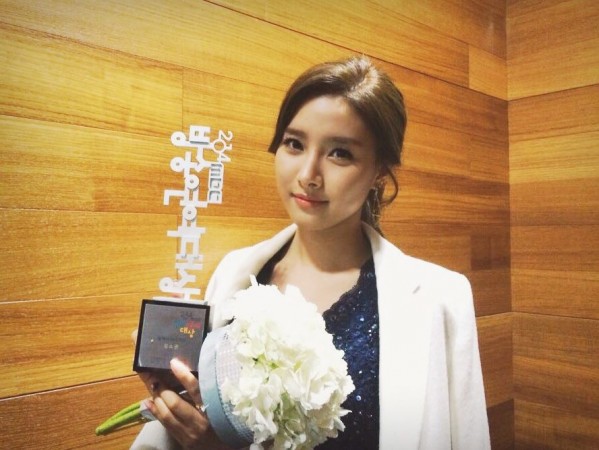 South Korean actors Kim So-Eun and Song Jae-Rim became a hit pair with the reality show "We Got Married" and now they will reunite for a drama series. After "We Got Married," So-Eun and Jae-Rim will work together in SBS's new weekend drama "Our Gap Soon."
So-Eun and Jae-Rim, who are a hit among the audience, talked about their chemistry and the upcoming drama. At a recent press meet, the two actors revealed why they came on board with the project for the second time.
"We liked it when we heard the casting news. I'm usually shy with strangers, but because [Kim So Eun and I] did a show for which we were loved and because we're close, it felt familiar. It was comfortable from the start, and now, even more so. We're close enough to speak informally to each other. You won't have to worry about chemistry," Jae-Rim said, according to Soompi.
"I thought it would be nice to work with Oppa [Song Jae Rim] in a drama. Now that we've started, as I expected, it's really nice." Talking about their roles in the drama, she said, "We're a couple that's 10 years apart in the drama, but it's going smoothly, and isn't awkward at all. The atmosphere is great, and I think the drama will be loved," Jae-Rim said.
So-Eun is excited about her pairing with Jae-Rim and said that she is confident about winning the best couple award at award shows this year.
"Our Gap Soon" is a romance drama starring So-Eun and Jae-Rim in the lead roles. The show will premiere on Aug. 27.