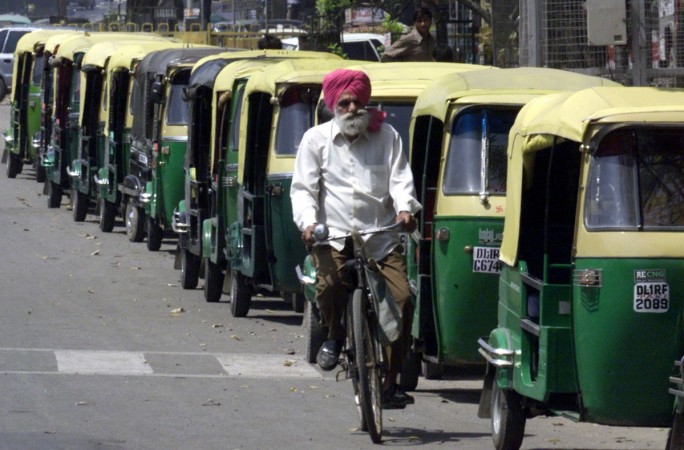 Uber, popular cab hailing service, is suing its biggest competitor in India, Ola. It accused Ola of making false bookings. Now, auto rickshaw aggregator Jugnoo has alleged that Ola has been making fake bookings, resulting in loss of revenue to its drivers.
Quartz reports that Ola booked and cancelled over 400,000 rides over six months, resulting in over 20,000 drivers leaving the platform.
According to the BBC, while Uber has reportedly filed a suit against Ola at the Delhi High Court, seeking an injunction against Ola as well as $7.2 million in damages, Ola, however, issued a statement calling Uber's allegations "frivolous and false."
In its statement, Ola speculates that this move by Uber is to counter the contempt proceedings pending against it. Ola has levied a contempt petition against Uber for allegedly operating diesel cabs in New Delhi, which are currently banned.
Ola also said in the statement that Uber's allegations are an attempt to draw the eye away from its own setbacks in the market.
On Twitter, Jugnoo's CEO and co-founder Samar Singla tweeted at Ola as well as Bhavish Aggarwal, CEO and co-founder of Ola. TechCircle.in reports that the Tweet has gone unanswered.
According to Singla, who spoke to TechCircle.in, Ola allegedly made over 20,000 cancellations over the last 10 days. The cancellations came from 800 cellphones, some of which were immediately switched off after the cancellation.
"We witnessed this trend almost 10 days ago when all of a sudden there was a surge in booking and the cancellation rate was equally high. We started mapping the areas where the bookings were being made from and invariably pointed at places close to Ola's office premise," Singla said. He added that the activity was particularly high in Gurgaon, Noida and Mysore.
While Ola declined to comment on this issue, no response could be elicited from Singla at the time of publishing this article.
In a separate Tweet, Singla expressed that Jugnoo had no intention to sue Ola.
Jugnoo has received funding from Alibaba-backed Paytm to the tune of $15 million across two rounds of funding, according to the Times of India. Other backers include SnowLeopard and several individual and angel investors, reports Deal Street Asia.
The BBC reports that the date for Uber India's petition against Ola has been set for Sept. 14.