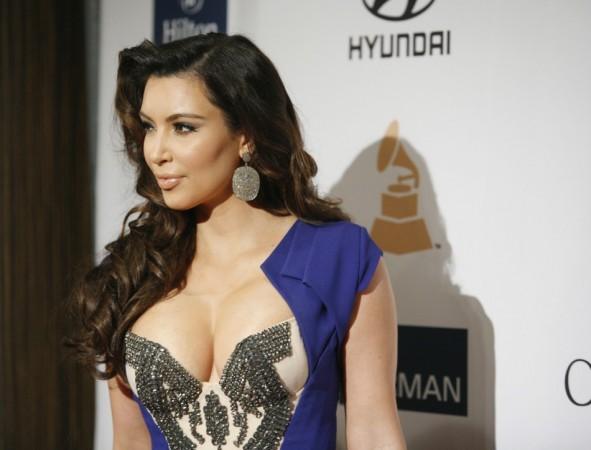 As if the attention from reality shows in her home country weren't enough, Kim Kardashian is allegedly trying her luck in India's television reality show Bigg Boss.
Rumour has it that the American socialite and actress might show up for the sixth season of the controversial show, for which Kardashian has reportedly quoted a price close to INR 45 million, the Times of India said.
Needles to say, the star has obviously been roped in on account of her "oomph factor", considering that a several international stars like Baywatch actress Pamela Anderson and porn star Sunny Leone raised the show's TRPs through their uber sexiness.
Endemol India, producer of Bigg Boss, refused to confirm whether Kardashian might be one of the contestants on the show. "We have approached many international celebrities for Bigg Boss but I can't divulge the names right now," Deepak Dhar, Endemol India CEO, said according to the publication.
Should the rumours hold true, then Kardashian will be contesting with other contenders including Indian actors Rani Chatterjee, Seema Singh and Suprena Singh. The sixth season, which will be hosted by Bollywood stars Salman Khan and Sanjay Dutt, is likely to commence in October this year.
Meanwhile, it remains to be seen how Indian audiences react to Kardashian on the show, given the star's public disdain to Indian food. During a recent taping of her show "Keeping Up With the Kardashians", the 31-year-old actress remarked that she found Indian cuisine as rather "disgusting". This eventually led to backloads of international criticism from viewers who reproached the star for her racial insensitivity.
"I think it's good Kim Kardashian doesn't like Indian food, because that means she won't ever visit India and that in itself is a blessing," @krishna_shah tweeted in response to her offence.
Soon after, Kardashian quickly attempted to clear up the matter by issuing an apology over her misdemeanor, and added that her remark had nothing to do with the way she feels about people from India. "In NO way was this intended as an insult to the Indian people or their culture. This is just my own personal taste," she wrote on her blog.