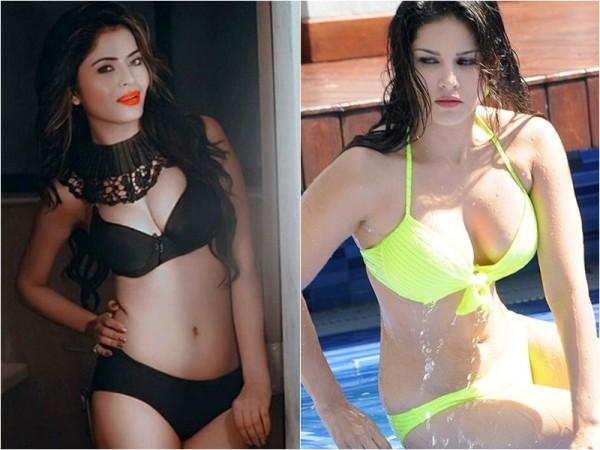 While fans are already disappointed at Sunny Leone's new year event in Bangalore being cancelled, another actress' event in Madhya Pradesh has also been called off for similar reasons.
Just a few days back, there were protests against Sunny's new year performance in Bengaluru. Members of Karnataka Rakshana Vedike Yuva Sena had protested against the event, claiming that Sunny's event will harm the state's culture.
The Bengaluru police too denied permission for the event, citing law and order issues. Later Sunny herself took to Twitter and said that she will not come for the event as the police are unsure about being able to provide adequate security.
Now, South actress Gehana Vasisth has also been denied permission for a new year performance in MP without any prior notice. Gehana's manager said that the organisers of the event cancelled it after they came to know that Gehana was crowned Ms Bikini Asia in the past, and came across her bold photos online.
Gehana too slammed the authorities saying that if people are allowed to dance on Bollywood tunes during Garba and Dandiya, then why it is not being allowed during New Year. She backed up her argument saying that though New Year is not a religious festival, it is being denied permission, whereas people are seen dancing under the influence of "bhang" during festivals like Holi and Ganpati.
Here is her full official statement:
"I have been training and practising for the last 10 days with my choreographer. All these years there have been New Year eve celebrations all over India. Big-ticket shows are organised by event companies and popular Hindi Bollywood and regional music is played. Even Dandiya or Garba shows play Bollywood and other regional music with performers.
If Dandiya is allowed with huge fanfare and tickets running into thousands, why not New Year celebrations. New Year is not a religious festival and various communities all over the world celebrate it. A wild guess - all the event organisers in India are Hindus and thousands of people earn money through these shows which are a source of entertainment and enjoyment for all.
There is nothing vulgar in celebrating New Year and dancing to Bollywood music. Certain Right-wing groups are opposing these shows in MP and UP because they claim that New Year is celebrated vulgarly. If anyone sees the Ganpati processions in Mumbai, one will see women and young girls whose clothes are wet, dancing to glory on the roads. Same is the case on Holi, when even women joyfully consume bhang.
What is wrong to these right-wing groups. Why do they want to destroy the livelihood of thousands of poor Indians and manual labourers who benefit from these shows. If they want to ban New Years' they must also ban Holi, Ganpati and Dandiya where similar songs are played and men and women dance in a similar fashion. While bhang is consumed during Holi, people consume alcohol on New Year's Eve parties. There is nothing Western or Christian or religious in such celebrations.
I have spent nearly 50,000 from my own pocket and the organisers of my show in MP have already spent several lakhs. I want the Prime Minister and the CMs of all the States to clarify on this matter. Which States do not want to have New Year Celebrations - organisers must be told in advance. Which States do not want tourists to come to them? Which states do not want people to let their hair down and enjoy their hard earned money? we the people of India need a clarification."