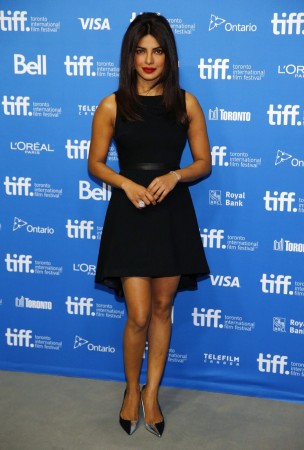 Priyanka Chopra, who shot for Nirav Modi jewelry with Sidharth Malhotra last year, has sued the celebrity designer for non-payment of dues. Punjab National Bank (PNB) has discovered a $1.77 billion (Rs 11,400 crore) fraud linked to Nirav Modi.
But the latest development has a statement issued by her spokesperson, dismissing the reports said: "There are speculative reports that Priyanka Chopra has sued Nirav Modi. This is not true. However, she is currently seeking legal opinion with respect to terminating her contract with the brand in light of allegations of financial fraud against Nirav Modi."
PNB has also named three diamond firms who have benefitted from the fraud -- Diamonds R Us, Solar Exports, and Stellar Diamonds. And now according to Times Now, Priyanka Chopra too has dragged Nirav Modi to court.
Back in 2017, Priyanka Chopra had issued a statement saying: "My association with Nirav Modi is like a meeting of minds in many ways. We are both fiercely proud of our heritage and are united by the idea of bringing a modern India to the global forefront. His jewels are one of a kind and effortless, with an understated elegance."
The viral campaign had also featured Sidharth Malhotra and he is exploring legal options to get out of his endorsement deal with Nirav Modi, reports Times Now. But according to Indian Express, a source was quoted saying: "His contract with the brand expired last year itself. So, there is no issue of non-payment," the insider said."
Watch the video here:
It all started on February 5, when CBI booked Nirav Modi, his wife and brother for allegedly cheating Punjab National Bank (PNB) for causing a "wrongful loss" of Rs 280.70 crore in 2017.
The 47-year-old — the country's foremost diamantaires and a billionaire — has made it to Forbes' list of richest Indians repeatedly. His net worth, according to the finance magazine, is $1.84 billion. The founder of the $2.3-billion diamond sourcing company Firestar Diamond launched his own brand with 16 stores in locations such as Delhi, Mumbai, New York, Hong Kong, London and Macau. He has reportedly purchased the iconic Rhythm House to set up his jewelry boutique.
Let's wait and watch what happens now.