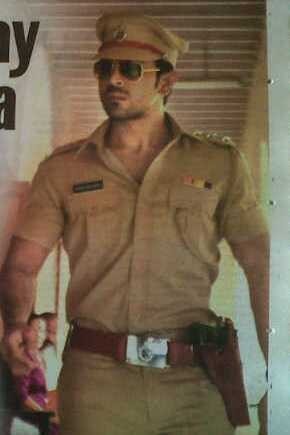 South star Nikhil of "Happy Days" and "Swamy RaRa" fame has joined the legion of stars who had allegedly involved in public tiffs in the past.
Back in May, actor Ram Charan Teja was embroiled in a roadside brawl with two techies in Hyderabad. The incident was widely reported by the media, following which Ram Charan clarified on the issue and termed it as a "minor scuffle." Now, Nikhil allegedly found himself in a public tiff with college students on Tuesday (4 June).
According to reports, Nikhil had an argument with students at St Peters College near Dindigal in Hyderabad, where his younger brother Rohith is a first year student. His brother was reportedly ragged by his seniors and the "Happy Days" hero arrived at the college. He allegedly manhandled the seniors with a group of his friends.
Apparently, police entered the scene and probed the incident. This is not the first time the actor has landed in trouble with the police. Earlier, he was once caught for drunken driving.
However, the actor has denied any scuffle with the college students. Nikhil took to Twitter to clarify on the issue. He tweeted, "My Younger Bro Was ragged by his seniors in college and the college and the police have taken action. i went to pick him up. thats it guys."
"Ragging is a demon that shud b curbed.. i was an engineering student to and ragging never happened .. seniors nd juniors have to be friendly. Today my brother who is a 1st yr student was ragged.. tomorrow it cud b anyone... so plz stop this. and media also shud help in curbing this," he said.
The list of stars getting into trouble with the public does not stop with Ram Charan Teja and Nikhil. A few other Tollywood stars have earlier been involved in public tiffs. Last year, actor Manchu Vishnu was allegedly involved in a tussle with Brahmins who attacked his house to protest over controversial scenes in Telugu film "Denikaina Ready."
In 2011, Telugu actor Navdeep was in the news for allegedly thrashing an engineering student in an inebriated condition at Madhapur.