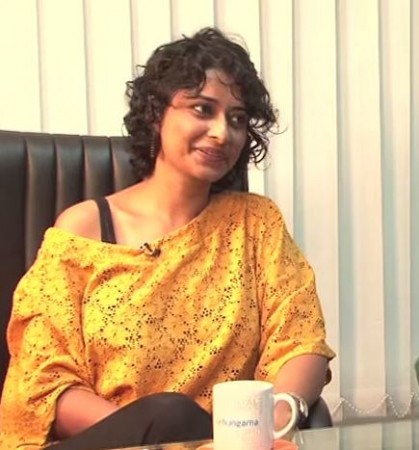 After Radhika Apte made headlines, nude scenes of Preeti Gupta from the film "Unfreedom" have been leaked online. The actress made her television debut with Sakshi Tanwar's "Kahaani Ghar Ghar Ki".
"Unfreedom" is a movie about lesbians and has been banned in India. Preeti plays the role of a closeted homosexual girl from Delhi. The movie has been in news for the intimate and nude scenes between the lead actresses.
Apparently, few scenes and kissing footages from the film leaked online and have now gone viral. According to BollywoodLife.com, the scenes and videos were used by certain adult websites.
"Unfreedom" directed by Raj Amit Kumar was banned in India because of its bold scenes.
Earlier, Radhika's nude scenes from a short film was leaked online. The short film was directed by Anurag Kashyap and was released in New York. However, a frontal nude scene of the actress was leaked online.
"You try to take a step forward as a filmmaker, they take you five steps back. And she feels victimised and I feel responsible. I called up our police commissioner Rakesh Maria as soon as I came to know of it and he immediately acted upon it. He immediately called ACP crime branch Mr Prasanna and he had put the cyber crime branch to work on it on priority. I am confident that they will eventually catch the guy who started it," Kashyap told The Times Of India when the video was leaked online.