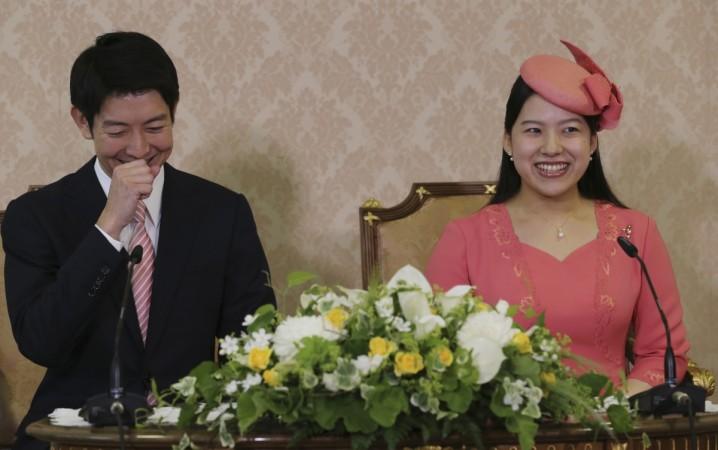 The royals all over the world are known to hold their titles very close to their hearts. However, Japan's Princess Ayako seems to have found someone, who is clearly much more important to her than her royal status. The 27-year-old introduced Japan to her commoner fiance on July 2 and the two are set to tie the knot on October 29 at Tokyo's Meiji Jingu shrine.
Princess Ayako is the daughter of the late Prince Takamodo, a cousin of Emperor Akihito. She said that she met 32-year-old Kei Moriya, an employee of shipping firm NYK Line, last December and fell in love with his "kind, smart and decisive," personality, the Japan Times reported.
The two made an appearance on July 2 and Ayako spoke about how the pair had been introduced to each other by her mother.
"I don't know what my mother's intentions were in introducing him to me, but as the two of us went to various places together and shared our time and memories, we became naturally drawn to each other," the JT quoted her as saying. "I think we were able to come this far thanks to the wonderful ties started by our mothers."
Moriya too spoke of their relationship and said that he had proposed to Ayako at a restaurant after falling in love with the "bright and positive" Japanese princess. He added: "I also felt we grew closer as she expressed understanding toward the emotional impact of suddenly losing a parent." The 32-year-old was referring to the death of his mother, Kimie, in 2015.
While the princess did not detail the proposal, she did explain that she was surprised and couldn't give her answer immediately. "It was so sudden that I couldn't give my answer right away," she explained. "But as our relationship developed, also involving our families, friends and acquaintances, I thought he was the one for me and gave a positive response in April."
The couple will have an official engagement in a traditional court ceremony called Nosai no Gi on August 12.
Meanwhile, Emperor Akihito was said to be unwell and could not meet the couple as his doctor had advised him bed rest.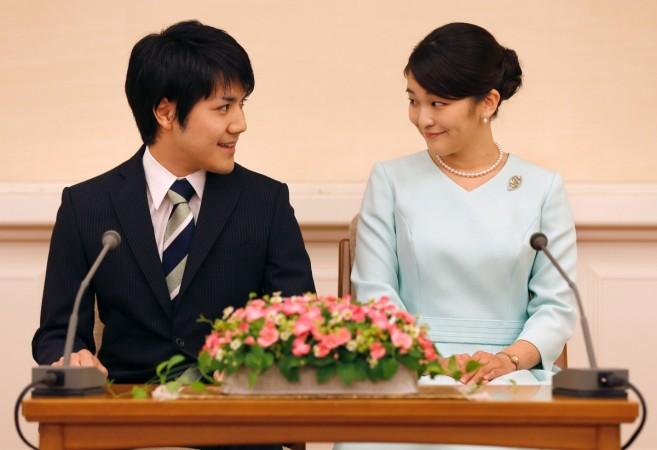 "I was able to see Her Majesty, the Empress, and received warm and heartfelt congratulations from His and Her Majesty, " Ayako said. "I would like to keep the congratulatory words in my heart."
With this, Princess Ayako will be the second Japanese royal to give up her title and marry a commoner. Last May, Princess Mako, the eldest granddaughter of Emperor Akihito, decided to give up her royal status to marry her former classmate, who was once a beach tourism promoter.