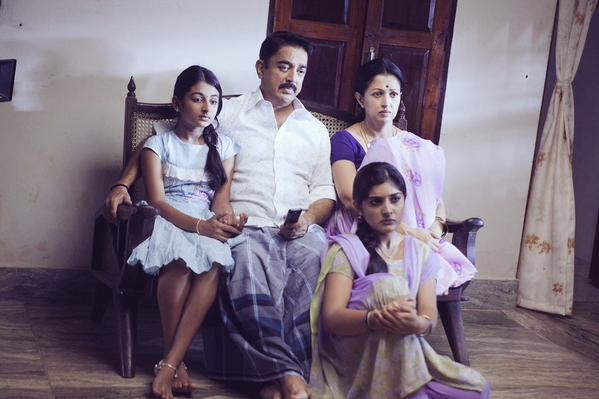 After the pirated copy of the latest Malayalam movie "Premam" got leaked online, it is now Kamal Haasan's new movie "Papanasam" that has become a victim of piracy.
According to reports, the pirated version of "Papanasam" was available online on the second day of its release, prompting the movie's co-producer Suresh Balaje to file a written complaint with the Chennai city police.
"We were informed that the movie has been uploaded online illegally on many sites. Both good prints and not-so-good prints are available. Frankly, this is an issue which even Hollywood is struggling with, but if the government takes swift action, it might help the movie producers," Suresh Balaje told The Hindu.
In the recent past, many cases of piracy have impacted Tamil cinema, with losses pegged at about 30 to 40 percent of box office revenue, according to industry sources.
The cinema grey market causes revenue loss of about Rs. 1,310 crore across India, with box office loss estimated at about 12 per cent of the revenue loss, according to the daily.
"Papanasam' which stars Kamal Haasan in the lead, has been directed by Jeethu Joseph and is the remake of Malayalam hit movie "Drishyam".
The movie, which was released on 3 July, had opened to an overwhelming response from movie buffs and was appreciated for performances of the actors, especially Kamal Haasan.
The movie also features Gauthami, Asha Sarath, Niveda Thomas, Kalabhavan Mani, Esther Anil, Anant Mahadevan, MS Bhaksra, Roshan Basheer, Delhi Ganesh, Ilavarasau, Arul Dass and Sree Ram.