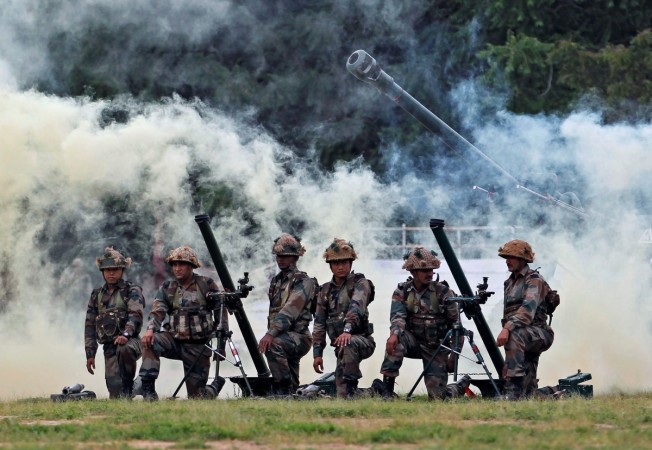 Army chief General Bipin Singh Rawat is known to have been carrying out a few restructuring and reformation exercises in the Indian Army. While several changes have already been proposed and some even executed, it is now being said that the army may create the post of a deputy chief of army staff.
The army is said to be giving this a serious thought and the matter was reportedly also discussed at the commanders' conference. Now that the idea has been pitched, the commanders will go back to their commands, discuss the move and then write back to the army headquarter, according to Times Now.
The deputy chief of staff, if appointed, will work in areas such as logistics and other operational and intelligence fields. As of now, the Indian Army has two deputy chiefs in-charge of training and purchase of arms and ammunition.
Meanwhile, the plan to remove the rank of a brigadier from the Indian Army is also still being discussed. The change was planned so that the forces have better career prospects and the positions are also on par with the civil services in the country.
The army, like the civil services, intends to reduce its ranks to six or seven from the current nine – lieutenant, captain, major, lieutenant colonel, colonel, brigadier, major general, lieutenant general and general. If the plan materialises, a colonel will hold the rank of a major general on promotion, instead of the usual brigadier.
To discuss this, Rawat had asked for the formation of a high-level committee, headed by the military secretary, which would look into the feasibility of these plans. The committee has been asked to submit the report by the end of November.
Speaking of the restructuring plans, an army spokesperson had earlier told the Times of India: "The proposal to abolish the Brigadier rank is just a proposal as of now. It requires comprehensive analysis before a final decision is taken. All modern armies routinely undertake such studies to remain dynamic and effective."
In case this plan materialises, the Indian Army will be breaking a 35-year-old tradition.
Meanwhile, the brigadier rank may not be the only one that the Indian Army plans to do away with. TOI, which accessed the internal proposal, reported that cadets may not get the rank of lieutenant either and instead may directly be given the rank of captain once they pass out of the Indian Military Academy (IMA) in Dehradun.
Instead, the rank of lieutenant will be awarded to the gentlemen cadets, who are cadets training at the IMA.
In the last few months, Rawat has ordered quite a few changes in the army. He had earlier ordered that retired generals will no longer have access to "sahayaks" (assistants). And in July, he had issued strict instructions that golf will not be permitted in regions such as Jammu and Kashmir and the North East, which are known to be operationally active areas.