Just a few days ago, the Islamic State of Iraq and Syria group had released posters warning of a terror attack in New York City at Christmas time. And now, the terror group has threatened to attack Paris on New Year's Day in a brand new digitally created propaganda poster.
The poster shows revellers in front of the Arc de Triomphe and the image is coated with a knife dripping with blood. The caption on the poster reads: "We will make New Year's Day hell," reported the Daily Mail.
The group's propaganda department the Wafa Media Foundation has been coming up with several such posters in the recent past, encouraging lone-wolves to attack the west. "Wafa Media Foundation specialises in these types of graphics. Wafa's threat, like others recently issued by pro-ISIS media groups, is a specific attack directive within a larger push by ISIS for lone wolf attacks as it rapidly loses territory in Iraq and Syria," the site quoted Rita Katz, director of the SITE Intelligence Group, as saying.
"Though these threats should be taken seriously, there is also a publicity element to pro-ISIS media groups' threats against places like the Vatican or events like 2018 FIFA World Cup."
The latest threat comes days after ISIS warned of a Christmas attack in NYC. At the time, the terrorists had released a poster that shows Santa Claus on a roof of a building overlooking the Times Square. Next to Santa is a box of dynamite and the caption reads: "We meet at Christmas in New York... soon."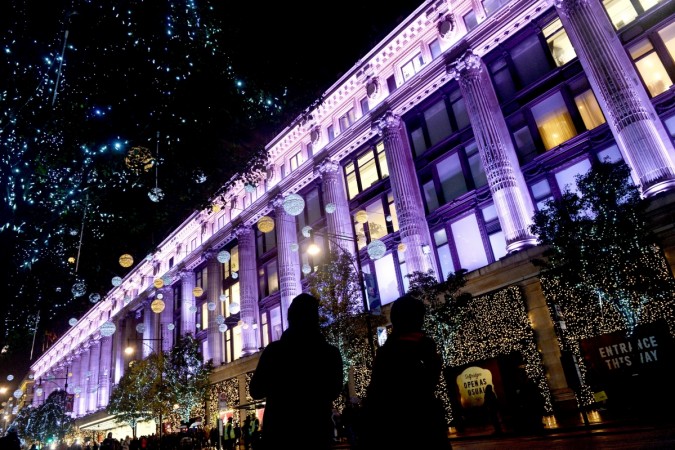 The terror group has also threatened to carry out attacks across Europe over the holidays and has also released a few similar posters. The group's other targets seem to be London's Regent Street and Paris' Eiffel Tower, both decked up in Christmas lights.
These posters also show a crowd of revellers at Christmas markets in various places in UK, France and Germany and carry the caption: "Soon on your holidays," written in English, French and German. ISIS also seems to be aiming to attack the Vatican in Rome and one of the posters shows a terrorist armed with a rocket launcher overlooking the St Peter's Square in the Vatican.
This particular image also has a message for the attacker that says: "Do not hold back with your blood, the reward is paradise."