Indian cricket team captain Virat Kohli revealed he was irked by Duckworth Lewis (DLS) method despite being able to comfortably win the rain-affected first T20I against Australia in Ranchi on Saturday, October 7.
The Men in Blue were set a revised target of 48 from six overs after more than an hour-long rain break. The target, according to Kohli, was on the higher side, given India had tormented the visitors with the ball before heavens opened up.
Notably, David Warner-led side were reeling at 118/8 in 18.4 overs after Kuldeep Yadav and Jasprit Bumrah shared four wickets between them to deny Australia a chance of making a comeback in the ongoing tour.
"We don't really understand the Duckworth Lewis method. After getting them down to 118, we thought it would only be 40 or something. 48 was tricky," Kohli said after hitting a match-winning 22 on Saturday.
Incidentally, Kohli's comments come only months after World Cup-winning captain MS Dhoni criticised the DLS. During a charity dinner hosted by the Delhi batsman in June, the wicketkeeper-batsman had taken a dig at the convoluted method with a cheeky comment.
"I don't think even ICC understands the DLS method," Dhoni had said.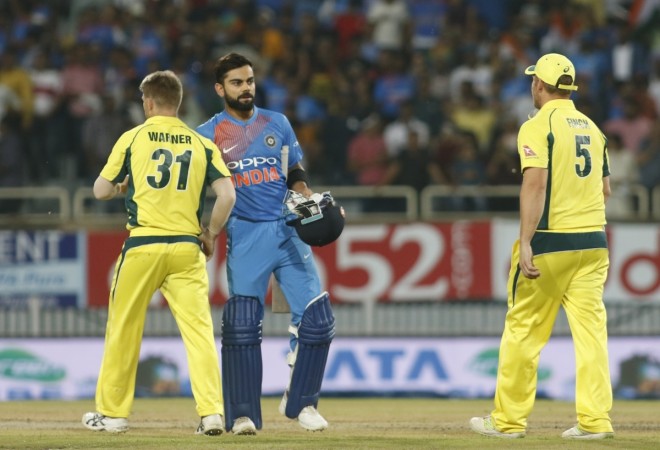 The ICC has been struggling with rain rules ever since the advent of limited-overs cricket. At the 1992 World Cup, the infamous rain rule made a mockery of South Africa's chances of progressing to the final. A 12-minute rain break in the semi-final against England exposed the farcical rule, according to which South Africa's target was revised from 23 off 13 balls to 22 off 1 balls.
After receiving strong backlash from the cricket fraternity, the ICC came up with the DLS method at the 1999 World Cup. Unfortunately, South Africa were once again victims of the new rain rule as they were denied progress to the knockout stages after rain interruption during their final group encounter against Sri Lanka.
The Proteas were 229 for 6 in 45 overs, chasing 269 when rain started pouring. It was then announced that the match was tied as the revised target was 230 from 45 overs, according to the DLS method.