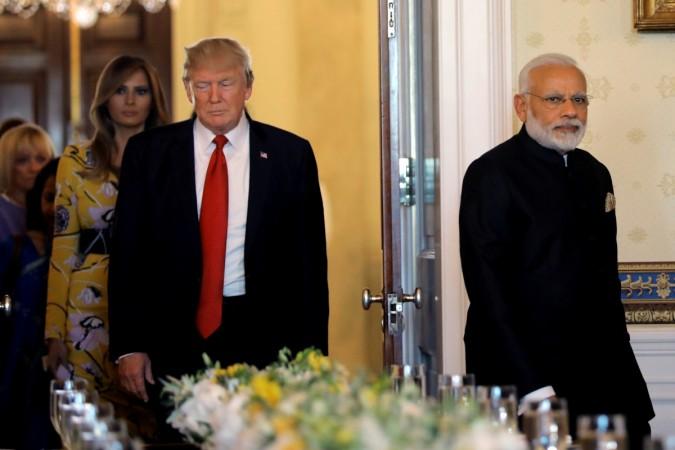 In the wake of the joint statement titled 'Prosperity Through Partnership' issued after Prime Minister Narendra Modi recently met US President Donald Trump at the White House, the foreign office of Pakistan has expressed concern that it could lead to more tensions between it and India, the Dawn reported on Thursday, June 29.
The foreign office said the joint statement will not help in achieving strategic stability and long-lasting peace in the region. It was worried over the statement's take on terrorist strikes in India for which it accused Pakistan and also about the US raising the issue of violation of human rights in Jammu & Kashmir as well as the sale of high-tech military hardware to India.
According to the statement, India and the US asked Pakistan to see that its territory is not used for launching terror attacks on other countries and also to "bring to justice" those who caused terror attacks in Mumbai on 26/11 and Pathankot in 2016 as well as those Pakistan-based groups responsible for other cross-border terror attacks.
"The latest statement is believed to contain the strongest wording so far on alleged cross-border incidents and "Pakistan-based groups" as compared to joint statements issued by the two countries in the past, although all carried similar messages," the Dawn report said.
The report said Pakistan was feeling worried over the statement since the Trump administration, which took over in January, is in the final phase of chalking out its South Asia policy and the statement made it think that the US could be looking to get closer to India's position on "alleged" cross-border attacks.
According to the foreign office, Pakistan is the primary victim of terror in the region and the sacrifices it has made while combating terror are unmatched.
It also objected to the US's announcing Hizbul Mujahideen leader Sayeed Salaudeen as specially designated global terrorist, saying tagging individuals who "support the right to self-determination" as terrorists is unacceptable. It felt President Trump missed the opportunity during his meeting with Modi from pushing New Delhi to "alter its policies inimical to peace in the region" and end "persistent gross human rights violations in Kashmir and state backed persecution of religious minorities in India."
Earlier, Pakistan's Interior Minister Chaudhry Nisar Ali Khan accused the White House of speaking India's language and not caring about the situation in Kashmir.