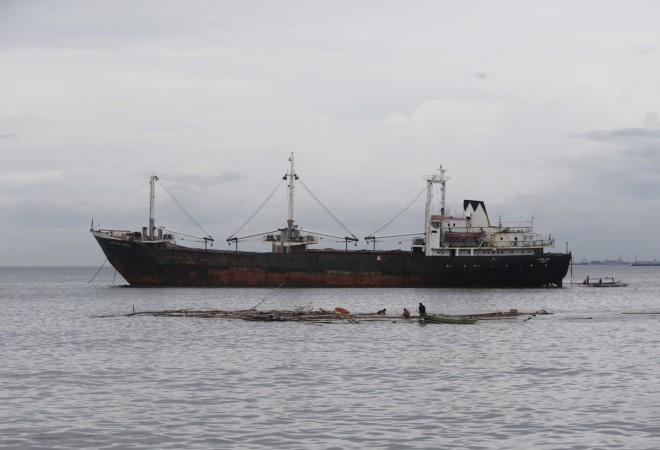 Missing Malaysian Ship Found, All 7 on Board 'Safe But Starving'
Not long after facing twin tragedies with its national airline, Malaysia seems to have been struck by a similar story -- albeit at the sea this time -- after a Malaysian Navy ship with seven crew members went missing on Sunday.
The Royal Malaysian Navy said it has lost contact with its combat vessel CB204 that was last tracked off the coast of Sabah, according to Malaysia Chronicle. However, on Monday, the Navy chief tweeted that the ship was "believed to be safe".
The vessel reportedly lost contact with the naval base at 11:15 local time on Sunday, and its last known position was about 20 nautical miles to the east of the Mengalum Island.
Chief of Navy Tan Sri Abdul Aziz Jaafar announced that the ship was missing and that a search operation had been launched.
"The CB90 type of combat vessel, assigned to operate from RMN Station Five on the atoll, lost communication with the escort vessel KD Paus during the voyage," Abdul Aziz was quoted saying by the local media. "The incident occurred during bad weather around Pulau Mengalum."
The Navy Chief took to Twitter to share details about the search operation for the missing ship.
"Three Royal Malaysian Navy ships KD Lekiu (above), KD Paus and KD Serang have been tasked in the search and rescue (SAR) operation," he tweeted. "The Royal Malaysian Air Force and the Malaysian Maritime Enforcement Agency are also assisting in the SAR operation."
Bot tempur CB204 dipercayai masih selamat - Tan Sri Abdul Aziz http://t.co/duprZDIWRf pic.twitter.com/REIq16IlGt

— Astro AWANI (@501Awani) October 6, 2014
Speculations were rife on whether the ship was hijacked or lost in stormy weather.
According to another report, the ship, which had departed with another escort ship at 5 am local time on Sunday, was turning back due to bad weather at sea.
The stormy weather is also said to be hampering search operations.
Meanwhile, a fresh hunt has been launched after a month for the Malaysian Airline MH370 that had mysteriously gone missing earlier this year and is feared to have crashed somewhere in the Indian Ocean.
Another Malaysian Airline MH17 was shot down in Ukraine in July, in which all 298 people on board lost their lives.