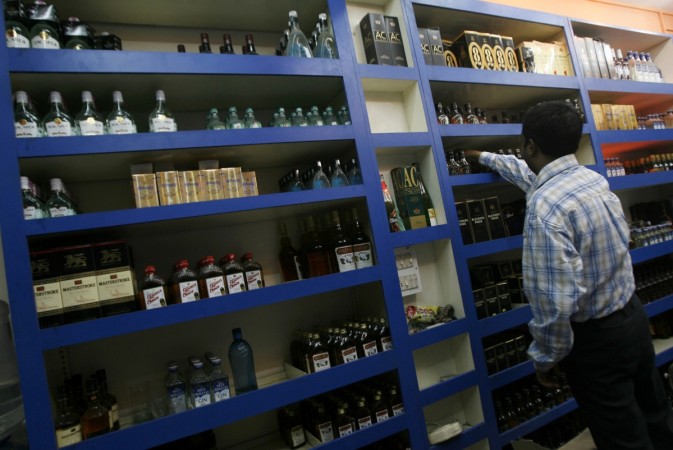 The Bihar government is planning to ban the supply of all medicinal drugs having alcohol content after seizure of banned combinations drugs like cough syrup Corex has been reported in the state. The authorities had recovered large quantities of Corex cough syrup at the Araria district border a couple of days back, the Times of India reported.
Many people in Bihar had taken to cough syrups such as Corex and Phensedyl to get high after alcohol was banned in the state on April 5.
"We will also put a total restriction of the supply of such drugs which have high content of alcohol in the state. Anybody engaged in such activities would not be spared at any cost," Anjani K Singh, the Chief Secretary of Bihar, was quoted as saying by the TOI.
Cough syrups like Corex and Phensedyl when taken in excessive quantities lead to short memory loss, sleeplessness, tremors and spasms. Muscular pains and dehydration are the other common side-effects.
The medicines, which have alcohol content are categorised in analgesics, anti-depressant and psychotic condition segment.
The State Drug Controller, Bihar had issued a circular in 2013 about the restricted use of Phensedyl syrup. The letter was issued to drug stockists after rumours of the black-marketing of such drugs started doing the rounds.
"Normally one bottle is priced at Rs. 60 but the dealers black market it at Rs. 150 to Rs. 300," a police official was quoted as saying by the TOI.
Bihar became a dry state on April 5 as Chief Minister Nitish Kumar announced that all kinds of alcohol would be banned in the state. The abrupt ban on alcohol has seen people addicted to alcohol, trying alternate ways to get high, thereby developing serious complications. The state has also set up 39 de-addiction centres to cater to the rush of alcohol addicts following the liquor ban. Two people had reportedly died by developing withdrawal symptoms after the alcohol ban.