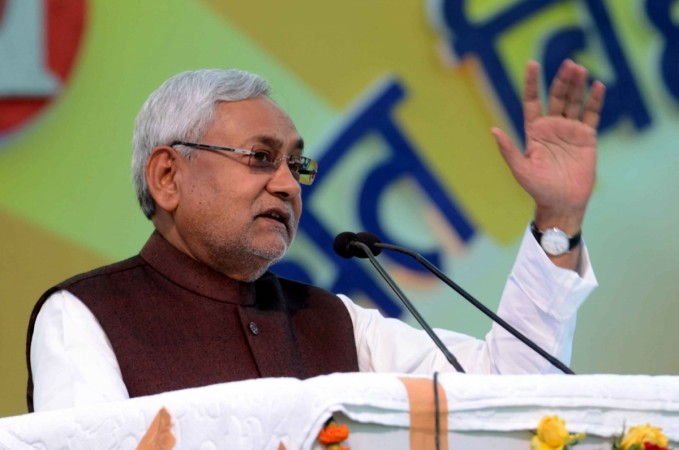 Bihar became a dry state Tuesday as Chief Minister Nitish Kumar declared a ban on all kinds of liquor. A ban on country-made liquor had been placed Friday, but Kumar outlawed the sale and consumption of India-made foreign liquor as well.
The Bihar Assembly unanimously approved an amendment to the 1915 liquor bill and passed the Bihar Excise (Amendment) Bill 2016 Friday. According to the amendment, the sale and consumption of hooch was banned from April 1 and anyone violating it could face death penalty.
Kumar announced Tuesday after a Cabinet meeting that Bihar would follow complete prohibition with immediate effect, whereas he had earlier said that sale would be phased out in six months. Sale of liquor in bars and hotels has also been banned.
"A notification is being issued by the excise and prohibition department," Nitish Kumar was quoted as saying by the Times of India. Kumar said Tuesday that the ban was welcomed by women and children. "Women are suffering more than anyone else due to increasing liquor consumption," he added.
"In the first four days of the ban on country liquor it has become a social movement. Even in cities women are opposing government-run shops selling liquor as we had planned to start for the next six months. And so I feel this is the right time for social change in Bihar," Kumar was quoted as saying by NDTV.
The state earned Rs. 3,300 crore from liquor sales in 2015. However, the Bihar Chief Minister said he did not want revenues from alcohol when asked how he would make up for the losses.
Bihar's 243 MLAs and the entire police force recently formally pledged to not consume alcohol.