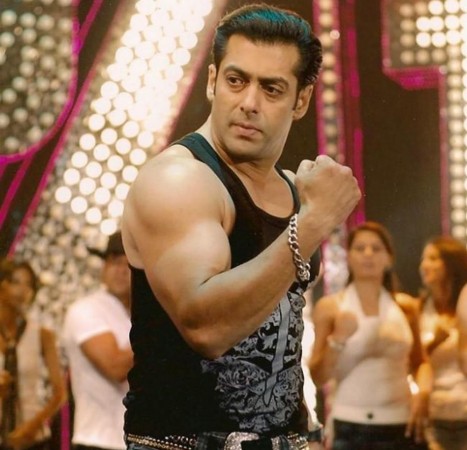 Looks like the scuffle between photographers and Salman Khan is not yet over. After "Kick", photographers have decided to boycott Khan's upcoming reality show "Bigg Boss 8".
Photographers gave a miss to the "Bigg Boss 8" press conference, which took place on Friday night in Mumbai. Only a handful of shutterbugs were seen at the event.
During the press conference, the "Kick" star admitted that photographers' boycotting him is actually his loss.
"It is a lovely stand they have taken. I respect that. It is, in fact, my loss. They are taking pictures of all but me so it is not even their loss. I haven't banned them, they have boycotted me," the actor told Press Trust of India.
When asked whether he would solve the issue with the paparazzi and make peace, he replied that "they need to make peace with themselves first. "
He also said that he is fine with shutterbugs taking his photos, but noted that it should be done respectfully.
"I am fine with them, I am open to getting clicked but if one wants to take pictures then it has to be done respectfully. It can't become like a fish market," Khan said.
The scuffle started when Khan's bouncers had an altercation with paparazzi during the special launch of the song "Devil" from his movie "Kick". Photographers wanted Khan to apologize for the bouncers' and his bodyguard's behaviour, but the actor refused to do so.
The next day after the incident, Khan took to his Twitter handle and said that it would be there loss if they boycott me.
"this is wat I call a stand, the photographers r gonna loose out on wrk, but hv still taken a decision not to take my pics, happy fr them," he tweeted in July.
"I wld hv immense respect for them if they keep this stand."
Ha ha ha pic.twitter.com/GoiL9bVcfP

— Salman Khan (@BeingSalmanKhan) July 14, 2014
Khan's comment on the whole issue added fuel to fire, after which photographers union decided that they won't take his photos even if he seen cycling at bandstand.